The bustling food scene in the city refuses to wane, even if Mumbai's version of winter is on its way out. Here are our top picks for this week – blame it all on "winter calories" while you still can.
Lima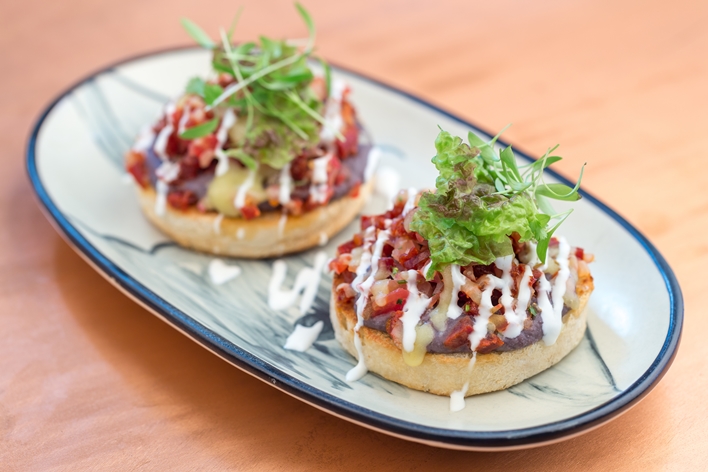 Mushroom molletes at Lima, BKC
For those in search of an authentic Mexican experience, Mumbai's Latin American hotspot Lima has you covered. Chef Atul Kocchar and team have curated the menu for a special Mexican Street Food Festival including a host of gastronomic delights. Apart from cheesy quesadillas, the spread includes Molletes (open faced sandwiches with toppings and condiments) in Pico di gallo and Chorizo variants. Those in search of heartier options can tuck into Toastadas – Mexican flour pancakes – like Mushroom and Tinga Chicken topped with beans, veggies and refreshing salsa criolla, plus burritos as well as the Zuppa de tortilla which has tortilla crisps simmered in a zingy veggie broth.
Where: Maker Maxity, North Avenue 2, Bandra Kurla Complex, Mumbai
When: Ongoing, till 31st January, throughout the day
Call: 022-30005040
Penthouzz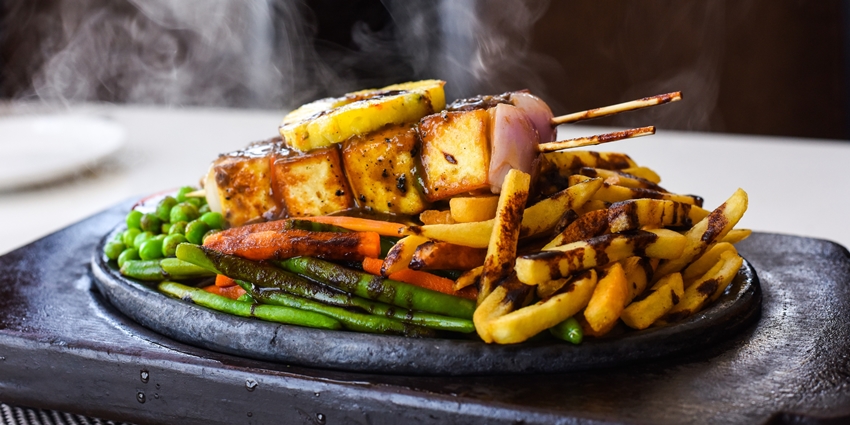 Crispy Paneer in BBQ sauce sizzler at Penthouzz
Penthouzz in Kandivali East has a special sizzler festival, with dishes spanning across North Indian, Italian, Asian, Tex-Mex cuisines. Vegetarian options include Crispy Paneer in BBQ sauce served with fried rice and buttered veggies plus a carb-loaded Italian sizzler with pasta in pink sauce, garlic-tossed-veggies, mozarella sticks, fries and the works. Meat-lovers can pick from the Tex-Mex Chicken Sizzler (Mexican-spiced chicken with herbed rice, beans and onion rings) plus an innovative Kheema Ghotala Sizzler (minced chicken/mutton topped with a fried egg) served with spicy potato wedges and buttered pavs. For dessert, there's a Sizzling Sundae replete with a gooey chocolate brownie and vanilla icecream that's finished with a sizzling hot chocolate sauce.
Where: 4th Floor, V-Mall, Thakur Complex, Near Asha Nagar, Kandivali East, Mumbai
Dates: Ongoing, till January 30, 12pm to 1.30am
Call: 9987481620 / 9004476663
Sindhful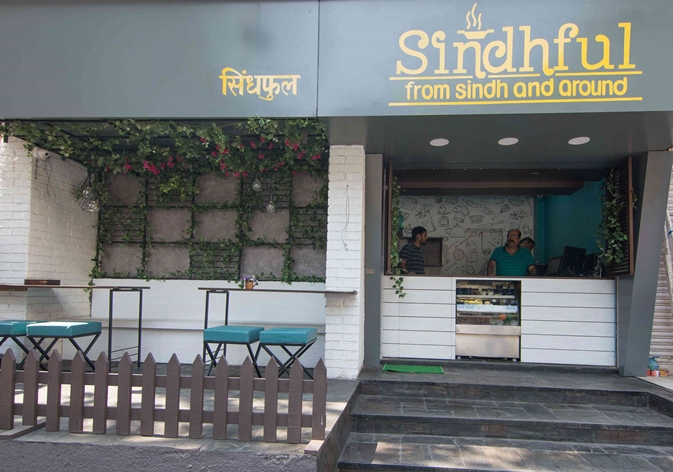 Sindhful's dine-in and takeaway space in Khar
The city's first Sindhi delivery-only food service, Sindhful now has a charming dine-in space at Khar to its name. Launched on 18th January, the 12-table and takeaway space boasts of new additions to the existing menu. The Sindhi menu has now expanded with inclusions like Bhee ji Tikki (lotus stem tikkis), Sindhi Mutter Paneer, Methi Aalu, and more. The Khar outlet also has additions to the North Indian and Oriental fare.
Where: 5-6, Haji Mansion, 5th Road, Khar West, Mumbai
When: 10.45am to 3.15pm, 6.45pm to 11pm
Call: 022-33715923 / 9769394968
Ministry of Salads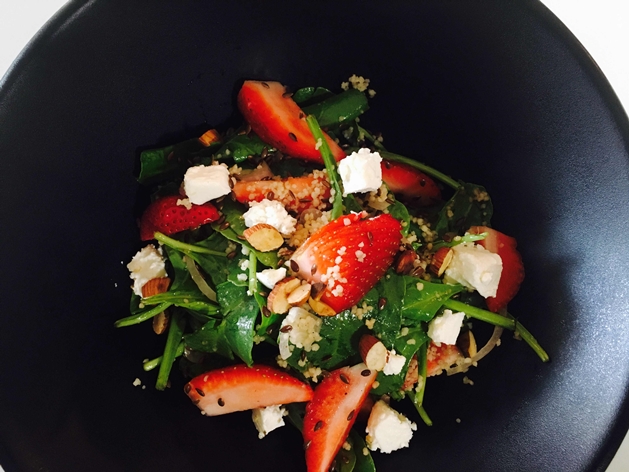 Starberry with couscous mix
Like most city eateries making the most of the strawberry season, Ministry of Salads has a season's special. The Strawberry & Couscous Mix with its farm-fresh strawberries, couscous, baby spinach red onions and feta cheese in a honey balsamic dressing seems like a refreshing lunch option. With almonds and flax seeds thrown in, the salad sure promises a lot of texture and goodness for health nuts. Available is limited, make sure you call for a portion stat.
Where: Shop No.4, Opp Tata Garden, Bhulabhai Desai Road
When: 11am to 10:30pm
Call: 9768539164
The Sassy Spoon and Sassy Teaspoon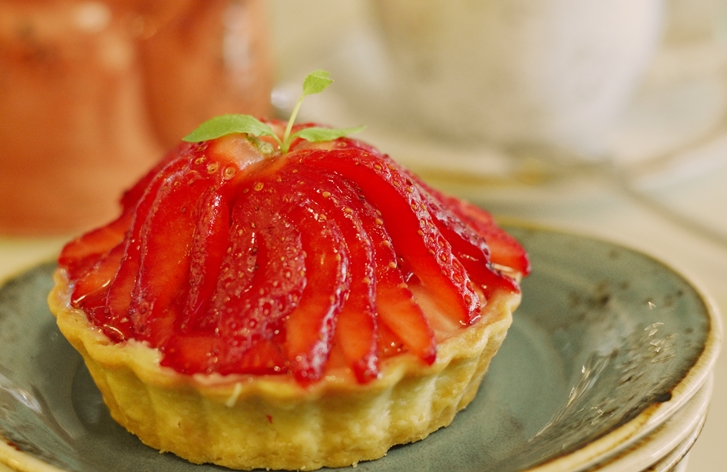 Strawberry Tart available at The Sassy Spoon and Sassy Spoon outlets in the city
There's something perfect about strawberries and desserts. At The Sassy Spoon and Sassy Spoon, a Strawberry special menu is in place, featuring sweet treats to end your meal on a high note. Choose from Fresh Strawberry Cheesecake, Strawberry Tarts or go straight for the Strawberry Balsamic Icecream to make the most of a classic pairing.
Where: The Sassy Spoon (Bandra and Nariman Point), Sassy Teaspoon (Bandra, Juhu and Nariman Point)
When: Ongoing, till February 9.