The season of feasting has officially begun and isn't going to let up anytime soon. We suggest putting away those diet charts to surrender at the altar of food and one of the many million gods who will lead you along the path of salivation salvation.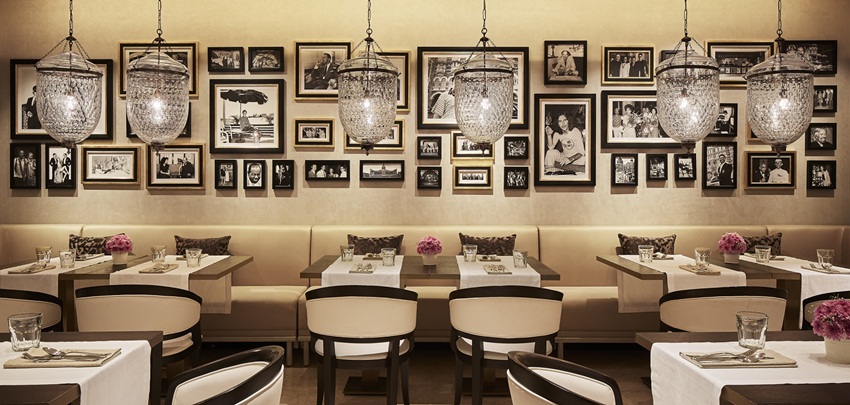 Shamiana at The Taj Mahal Palace hotel in Colaba is also part of The Hopping Luncheons series
If eating on a festive occasion wasn't good enough reason to feast, the Taj group of hotels gives us another fantastic excuse to eat out: The Hopping Luncheons – a series of set menu weekday lunches at all its hotels across Mumbai. Choose from two set menus that include dishes such as raw mango fish curry and Malabar paratha from the Southern Coast menu or Malwani chicken curry and tawa fried pomfret among other dishes from the Western coast menu at Konkan Cafe at The Taj President in Cuffe Parade. The set menu includes a soup, an appetiser, two mains and dessert served with rice, neer dosa or appam, and chapati or parathas.  There are two set menus to choose from at Taj President's Italian restaurant, Trattoria as well with a sumptuous selection of dishes such as Red Snapper with potato flan and buttered broccoli puree and pan seared chicken chardonnay with spinach gnocchi. The newly-opened China Inc at Taj Santacruz offers a single set menu that includes a soup, two appetisers, one main and an accompaniment and a dessert that includes dishes such as Lobster and Garlic Chive Pouches, Spicy Lemon Coriander soup and Sliced Lamb Black Bean Chilli.
Where: The Taj Mahal Palace, Vivanta by Taj – President, Taj Lands End, Taj Wellington Mews, Taj Santacruz.
When: Until September 16, only on weekdays for lunch.
Cost: Rs 1,500 (all inclusive).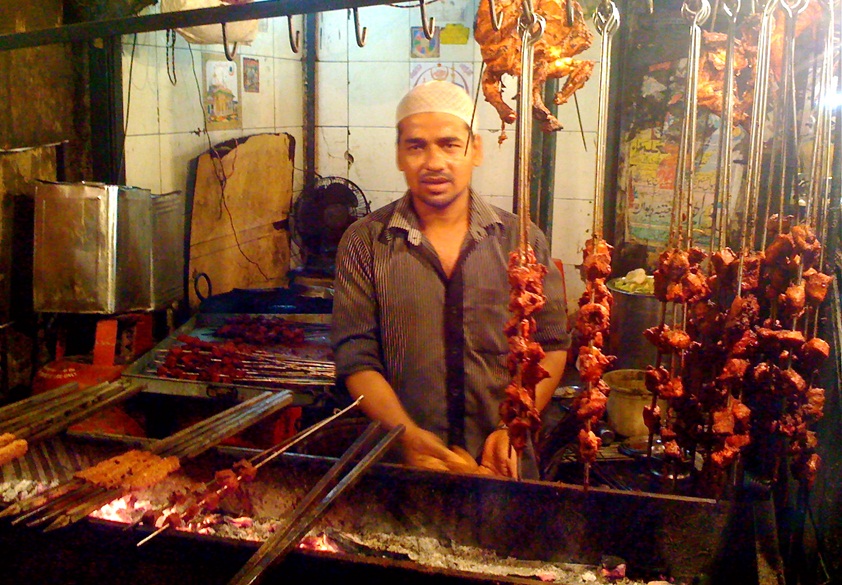 Photograph by Pankaj Kaushal/Flickr
Bakrid is around the corner and this is probably the best time to feast on all kinds of juicy meat. This week, sign up for a kebab trail across South Mumbai. From mouthwatering Galouti (Gahlawat) kebabs to beef and mutton kebabs marinated in yoghurt – Dahi ke kebab, you will get to eat them all during the trail. There are paneer kebabs for vegetarians who sign up, but we all know that a vegetarian kebab is a culinary oxymoron. A visit to some of the local bars and dives may also be on the cards after you're done eating. It's a good three-hour walk in the evening, so wear comfortable shoes.
Where: Starts at Maratha Mandir, Mumbai Central
When: September 11, 6 pm
Cost: Rs 770. Book  here