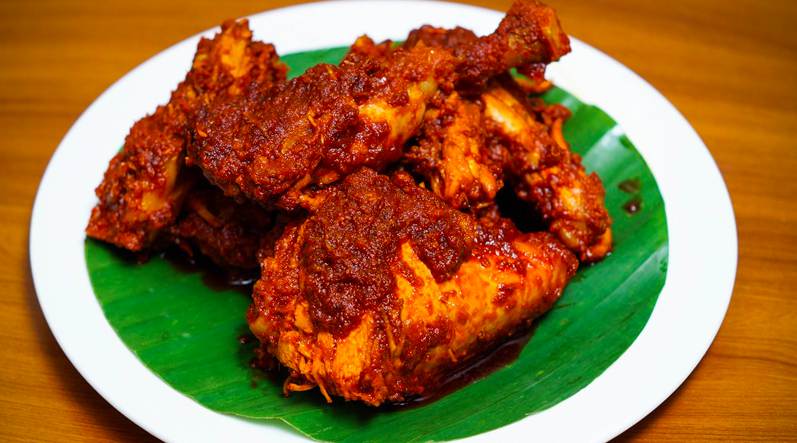 Photograph by Nikhil Pai/3HungryMen
On my maiden visit to Mangalore last week, I was introduced to the legendary Chicken Ghee Roast. The dish is said to have originated in a small town called Kundapur, near Mangalore. Usually served with neer dosa or appam, it is fiery red, tangy, with a thick gravy. When paired with sambar and ghee rice, it is the perfect addition to an indulgent weekend meal.
I was told that Trishna Hotel, in Padavinangady, made a mean CGR, but was also warned that I might need a fire extinguisher the next morning. Why? Because the dish uses a mix of spicy chillies, tamarind paste and an assortment of ghee-roasted spices that gives it a lot of heat, spice and an inimitable flavour. The aroma too, has a lingering whiff of ghee, pepper and clove, and the first bite told me one thing – they do not skimp on the ghee at all. I left the restaurant happily sated, despite splitting the entire serving (which was fairly generous) three ways.
Hotel Maharaja, near Jyothi Circle, was next on the list. This family restaurant serves up a ghee roast that's slightly high on spice. Our dinner-time serving of CGR, this time as an appetiser, was polished off neat, within seconds. Our meal had many Mangalorean classics, but the Chicken Ghee Roast emerged a unanimous winner.
Back in Mumbai, I managed to find three eateries that do a pretty decent CGR. Here's the list:
Hitchki, Fort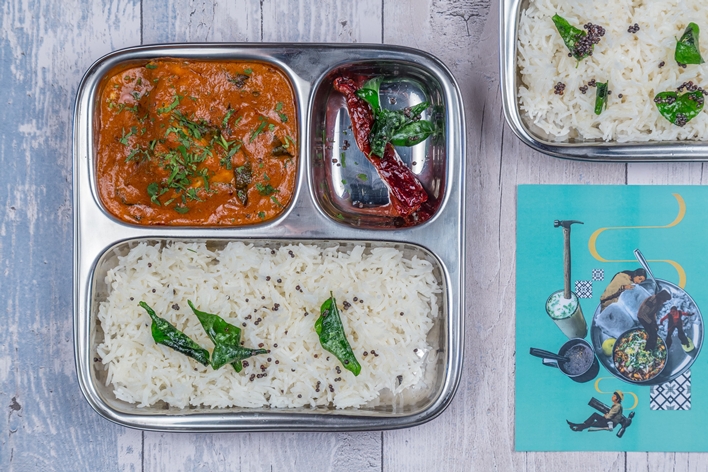 The Ghee Roast Chicken at this cheery Fort outpost is inspired by the chef Dominic Sequeria's childhood memories. "I have always been inspired by my grandmother's cooking. The fact that she has a very unique approach to cooking has always piqued my interest," says Sequeria. Since it's a home-style recipe, the ghee roast here differs slightly from what would be served at a typical Mangalorean restaurant. "At Hitchki, we serve it with a slight twist, by adding coconut to the marinade. This gives the dish its distinct flavour," says Sequeria, who serves the CGR with ghee rice.
Address: Hitchki, National Indian Building 1, Kalaghoda Building Bhadekaru, Kalaghoda, Fort
Timings: 8am to 1am
Call: 022 33126080
Cost: Rs 340 plus tax
Bombay Vintage, Colaba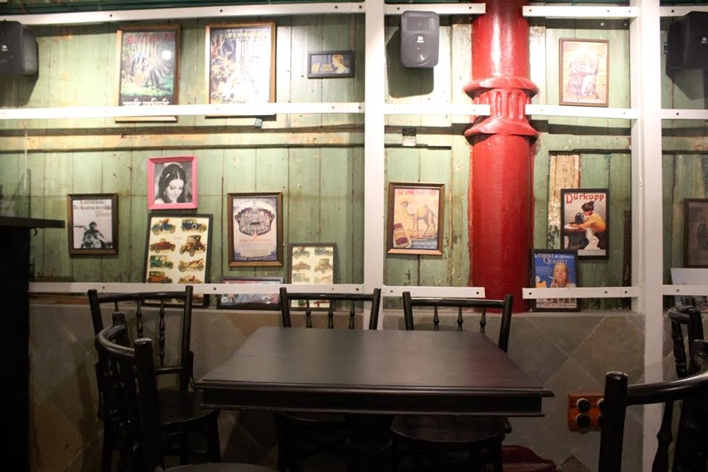 Served with neer dosa, appam or pilaf rice, the CGR at Bombay Vintage's kitschy interiors can be a lunch, dinner or brunch option, depending on the accompaniment you pick. Spicy and packed with flavour, the dish here is closer to what you'd taste in Mangalorean eateries. For  vegetarians, there are mushroom and soya bean options.
Address: Bombay Vintage, Opposite Regal Cinema, Indian Mercantile Mansion, Regal Circle, Madam Cama Road, Colaba
Timings:11 AM to 1 AM
Call: 022 30151662
Cost: Rs. 395 plus tax
Mighty Small at SMAASH, Lower Parel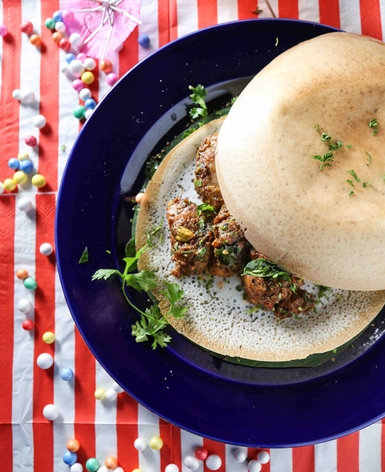 Described as an "authentic home style dish not for the faint of heart", Mighty Small, too, follows the classic recipe to the T. This version of the CGR is rather dry and is also available in a vegetarian option.
Address: Mighty Small, Smaaash, Gate 4, Kamala Mills Compound, Pandurang Budhkar Marg, Lower Parel
Timings: 12:30pm to 1am
Call: 022 49143143
Cost: Rs 299 plus tax (vegetarian), Rs. 329 plus tax (chicken)