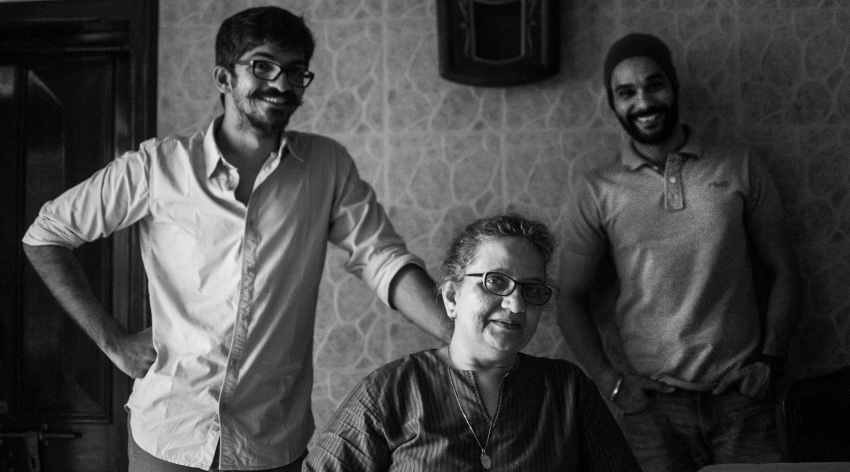 Munaf Kapadia (left) with his mother Nafisa, and co-founder
Gurmeet Kochhar. Photograph by Anurag Banerjee
Sometime in November 2014, on a cool Sunday afternoon in South Mumbai, Munaf Kapadia found himself engaged in a duel for the TV remote control with his mother Nafisa. Kapadia felt he deserved some time with the idiot box after a busy week at work, "but for her it was critical that she watch the latest plot twist around the fourth reincarnation of the lead character in whichever saas-bahu show she was watching at the time." Kapadia says that he has no beef, at least not too much of it, with saas-bahu serials, but he often felt that his mom, "an incredibly talented and ambitious woman", was simply whiling away her time and that her family owed it to her  to help her do something more meaningful. A few weeks later, after having a chat with her, Kapadia, who worked for Google India at the time, sent out emails to a bunch of friends. The mail said that he and his mom, a wonderful cook, were going to host a Bohri food pop-up at their home. Six of his friends signed up for the four-course meal that cost Rs 700 per head.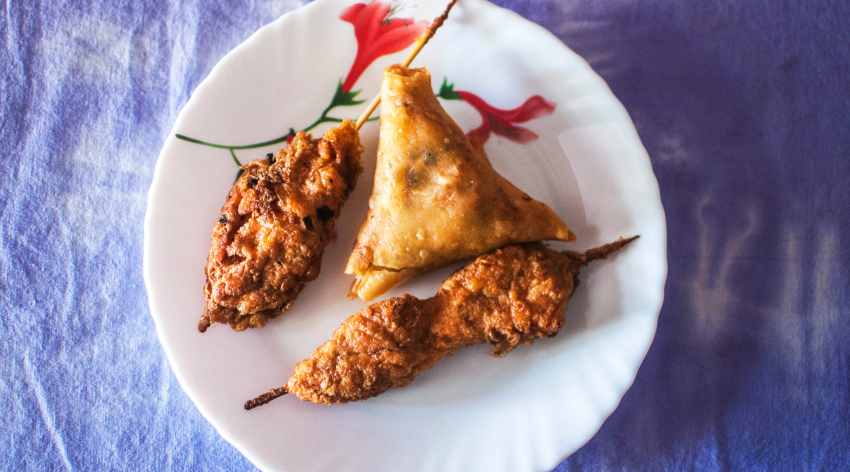 The Bohri Kitchen's smoked mutton kheema samosas and kababs are also on
the menu of a few restaurants in Mumbai. Photograph by Anurag Banerjee
Today, The Bohri Kitchen has grown from being just a pop-up, home-dining experience to a full-fledged delivery service with its own kitchen, in Worli, that delivers a variety of Bohri food across Mumbai. TBK's extremely popular fare includes, among others, mutton kheema samosas, raan, thaal-in-a-box, and Bohri biryanis, and a few restaurants in the city also feature the outfit's food on their menu. Kapadia, who quit Google earlier this year, has tied with ex-investment banker Gurmeet Kochhar, who runs tiffin service Spicebox and a paratha delivery outfit called Oye Kiddan. TBK is no longer a mom-and-son shop it was two years ago, but Kapadia says that Nafisa still tastes the first batch of items prepared in the kitchen every morning, and the food is delivered only after TBK gets a go-ahead from her. Kapadia and Kochhar are currently putting together a team that will man kitchens across the city — the first one should be up and running in Bandra in a couple of months — and also on the near horizon is a dedicated TBK outlet. In an interview with Express Foodie, Kapadia looks back at his last two years as a young food entrepreneur and ahead at the next ten.
It's always a struggle…
We've made hundreds of mistakes and there were another hundred disasters. Hosting a pop-up is nothing compared to starting a scalable venture that commercially creates home-style food. The struggle never ends — keep that in mind if you are looking to start your own food business.
…on the other hand, yesterday's "ambitious goal" might be "no big deal today"
This just keeps on happening. There was a time when the idea of doing more than one TBK home-dining experience every two weeks was daunting, but today we do two a week. The idea of filling more than eight seats per event seemed unrealistic then, today we touch 15. And, quitting Google to firmly start TBK seems like the smartest thing I've ever done.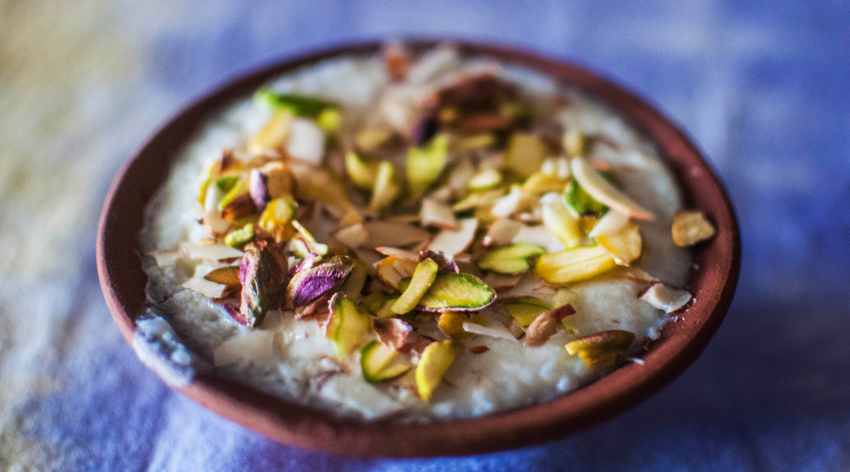 TBK's phirni. Photograph by Anurag Banerjee
Stop looking to raise funds, get profitable first
When I quit my stable job earlier this year, I was under the impression that if you raise money, everything will fall into place. But the key is do things smartly, cost-effectively and creatively. Your goal should be profitability and not fund-raising.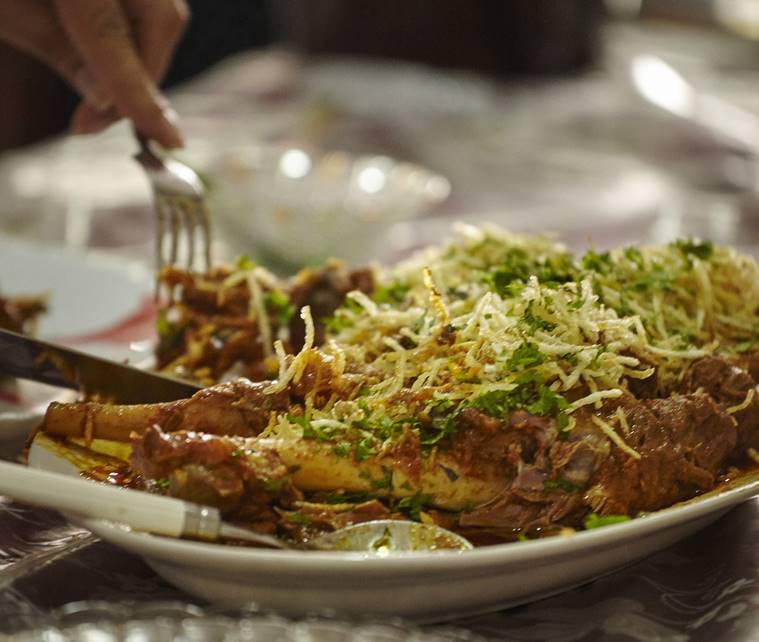 Raan in red masala, garnished with salli wafers and coriander. Photograph by Isha Shah
You need a co-founder
I've realised that you can't grow if you do stuff on your own. It took me a lot of time to arrive at this conclusion. You've got to find someone as passionate about the business as you are. Getting Gurmeet Kochaar on board is the best thing that I've done for TBK. Sometimes it's better to own 50 percent of Rs 10 crores instead of 100 percent of Rs 10 lakh.
Humility is everything
Even a bit of success and popularity can go to your head. Luckily, I have enough people around me who remind me that TBK is still far away from being a sustainable, successful food brand. This keeps me going and prevents me from getting too cocky.