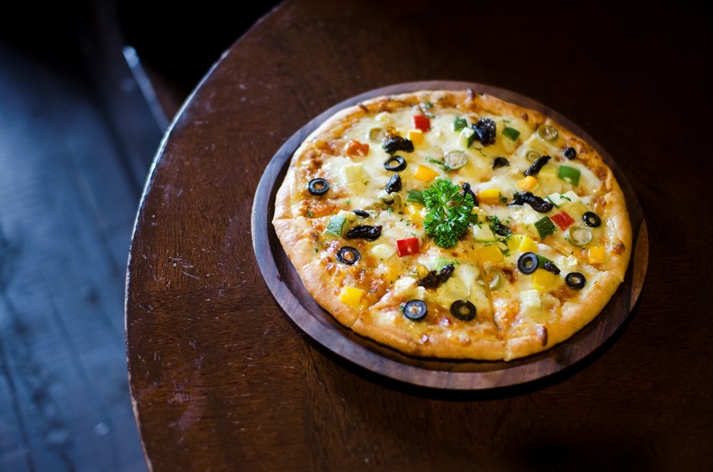 Assorted Veggies Pizza from The Irish House
If you're a regular The Irish House visitor in the city, chances are you've griped about the lack of pizza on the menu to go along with your chilled beers. Not any more – there's going to be a special pizza fest all through September featuring an assortment of carefully crafted pizzas to enhance your drinking experience. The new limited additions to the menu include vegetarian and non-vegetarian options like Assorted Veggie, The Irish House Salad Pizza, Three Cheese Pizza, Crispy Bacon & Sundried Tomatoes Pizza, BBQ Chicken Sausages Pizza among others. Available at all Irish House outposts in Mumbai, all through September.
Where: Irish House – Kala Ghoda, Lower Parel, Bandra, Kurla, Andheri, Malad, Thane
When: Available till September 30, 2016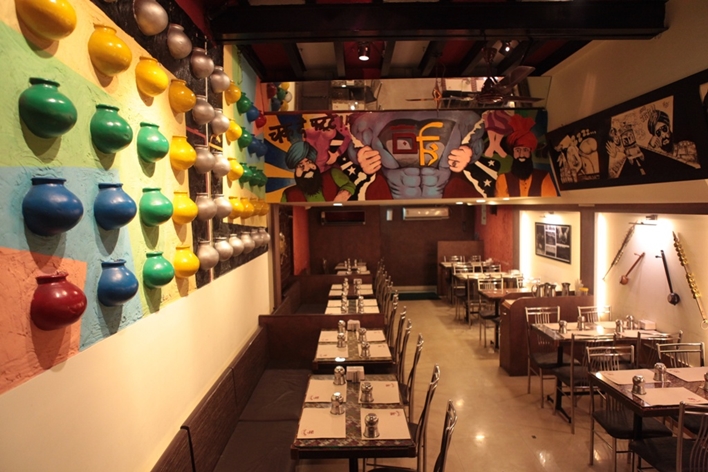 Oye Kake, Fort
This September, Oye Kake is discontinuing its original menu and is instead offering a spread of authetic Amrisari street food at both its Fort and Lower Parel outposts. The new menu celebrates the restaurant's fifth anniversary and will be available for two weeks starting this Sunday.
A special Lassi Dukaan will be set up for display at the outlets, offering a selection of traditional flavours including the gulab lassi, namkeen lassi, pedewali lassi and more in earthen pots. The festival also brings snacks from Amritsar's famous Mall road – bhalla paapdi chaat, achaar-mathi chaat and the bun-tikki among others. For mains, there's traditional dhaba food like kadhi chawal, rajma chawal, kulchas, chole-aloo puri, etc. For desserts, there are options like halwa, chennamurgi (paneer cubes with a thick, sugary crust). And if you're planning to visit the Lower Parel outlet, expect a revamped décor and ambience to match the festivities.
Where: Oye Kake – Lower Parel and Fort outlets
When: September 19 to October 3 (The restaurant will resume its original menu October 3, 2016).