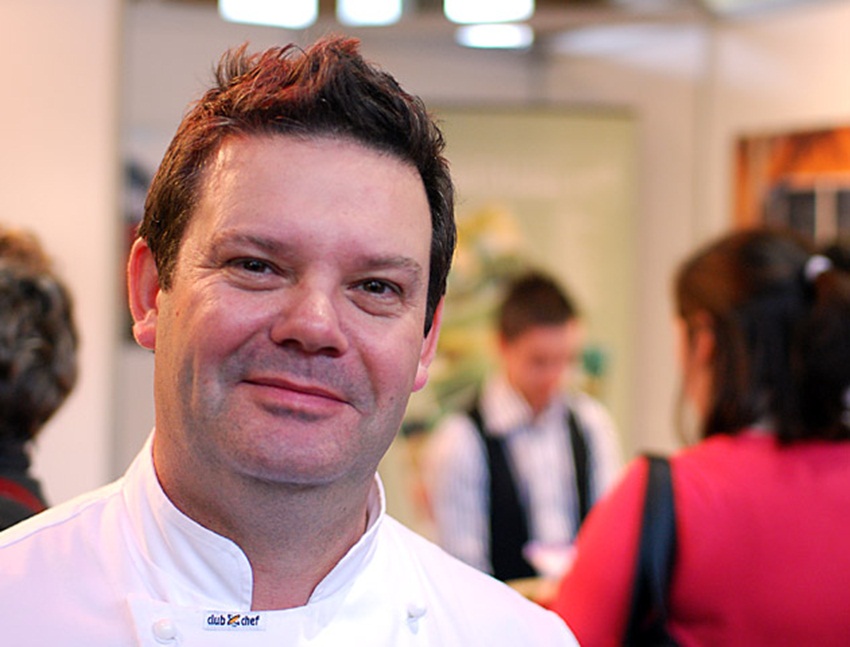 Gary Mehigan Photograph by Phil Lees/Flickr
Earlier this year, Masterchef Australia judge and English Australian chef Gary Mehigan was in India for a masterclass and now he's back for a new edition of gourmet dinners for CEOs in the country. On Tuesday night, Mehigan prepped some 700 plates for the Amex CEO series at the Ritz Carlton in Bengaluru using organic produce that included some fresh sea food, edamame beans, edible flowers and a lot more.
He's in Mumbai today for the next in the series of dinners for top CEOs in the city. What's on the menu? A range of courses inspired by the Seven Wonders of The World including the Taj Mahal. Could it be a reinvention of the Agre ka petha on the dessert menu? We also think there's some Brazilian food on the menu too going by this next image.
For those who aren't on the list of CEOs who have been invited for the dinner, there's a second best option. Catch the chef live on Facebook today at 1 pm, as he takes questions and takes you through his trip in India so far.
So keep a close watch on Grand Hyatt Mumbai's Facebook page today for more updates.