Broaster Chicken is cooked in a pressure fryer, and is healthier than fried chicken (we hope)
So, just what is Broaster Chicken? It all started in 1954, when its founder L.A.M Phelan, a DIY man to the core, tinkered around in his kitchen and developed the Broaster Pressure Fryer. Broaster Pressure Fryers are like pressure cookers and use a sealed environment in which foods are cooked. According to the Genuine Broaster Company, "the pressure seals in foods' natural juices and locks out the cooking oil". What that leads to is reportedly chicken that is moist, less greasy and with fewer calories than fried chicken.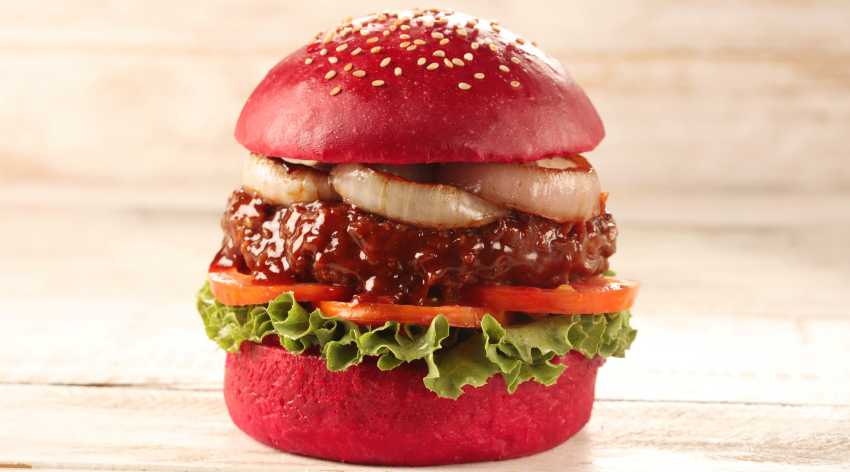 Lamb Rogan Josh burger is one of the Indianised offerings at the outlet
We don't know how far that is true, but thing is the Broaster Company has, in association with Yellow Tie Hospitality, just opened its first outlet in Versova, in Mumbai, and we are quite curious to try its offerings. The menu features, among others, pressure-fried chicken wings (with a proprietary Chickite marination), and a range of Indian-ised offerings created by chef Harpal Singh Sokhi. And, that means a Hot Masala Chicken with a cajun marinade, Lamb Rogan Josh Burger, and even a curious-sounding Anna's Chicken Idly. Broaster Chicken is pretty big in the US, especially the Midwest, and is currently operational in 36 countries across the world. Yellow Tie Hospitality plans to open around 40 Broaster Chicken outlets by the end of this year.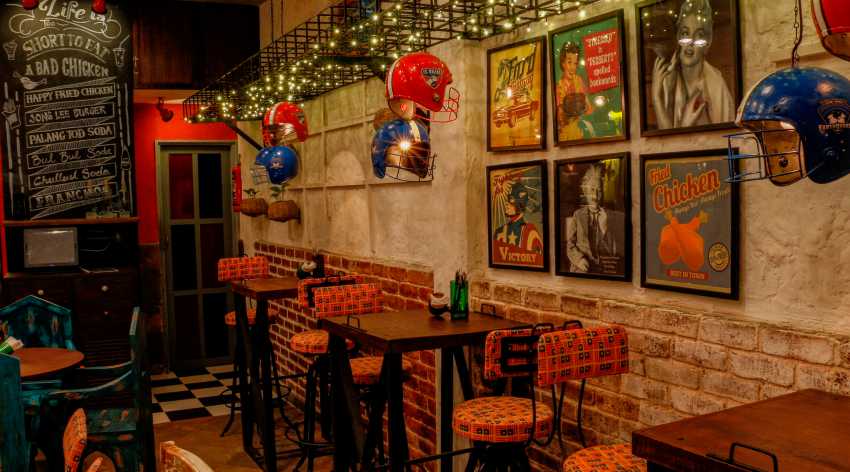 The interiors of the outlet. A lot of Americana in Versova