Photograph via The Boston Butt's Facebook page
First things first. You should know that nose-to-tail cooking might be popular especially when chefs serve pork, but when you ask for the Boston butt, you're in no danger of eating the pig's behind. It's in fact the pork shoulder, also known as shoulder roast or blade roast or picnic ham. It's a delicious hunk of meat that is used to make the famous North Carolina-style pulled pork and bo ssam, a traditional Korean pork wrap that is remarkably fresh and flavourful at once, with crunchy lettuce leaves for the wrap, hot sauces and kimchi.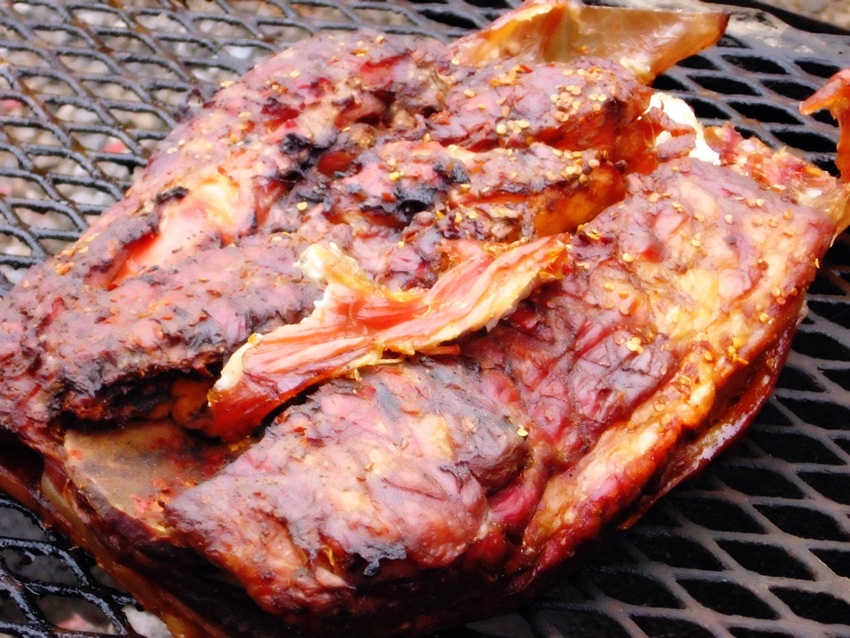 There's the pork shoulder for you Photograph by Abbyladybug/Flickr
We love that a place named The Boston Butt is soon to launch in Mumbai.  A smoker, charcuterie and a bar, The Boston Butt, will be located close to the Jehangir Art Gallery in Kala Ghoda, in South Mumbai. While the menu is still to be announced, The Boston Butt's Facebook page describes the place as an "ultimate experience for meat lovers." We hope that besides bacon bombs, which seems to be a favourite of the city, The Boston Butt will bring specialties from across the world including the Mexican Carnitas, tacos made of pulled pork and some jamon tapas at their bar. As much as we love our Goan sausages and Goan chorizo pulao, it's time we went the whole hog, which is why The Boston Butt may indeed be a haven fans of pork.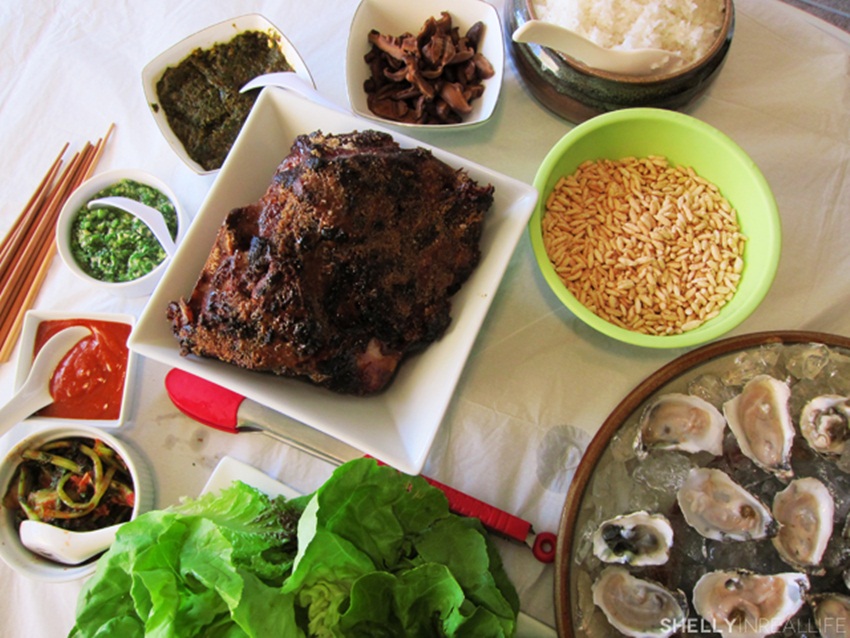 And that's how the Koreans like their Boston Butt. Presenting the bo ssam Photograph by Shelly in Real Life/Flickr
From the single photo that The Boston Butt has shared on their Facebook, there might be a confused pig or two in the house. How else can one explain a pig-head shaped light with antlers on it? But most of us will be too drunk to mind, or pigging out. Bacon-flavoured shots anyone?