Sucres Des Terres is out with their new pistachio ice cream
Mumbai hasn't got those macaron ice cream sandwiches with freaky toppings as yet, but the city has two good reasons to be stocking up on ice creams even though summer has long been gone. Both of them are classic flavours, which have been inspired by traditional Indian sweets.
Worli-based artisanal ice creamery Sucres Des Terres has launched a Pistachio flavour (Rs 950 for 500 ml), which is a take on Indian mithai. And no, there is no saffron in it, which would have turned it into the regular kesar-pista flavour that we're not fans of. Pistachios have been ground and churned into the gourmet ice cream, lending it the nutty flavour that is one of our favourites, and we're looking forward to trying it at some of the restaurants that serve Sucres Des Terres ice creams including The Bombay Canteen.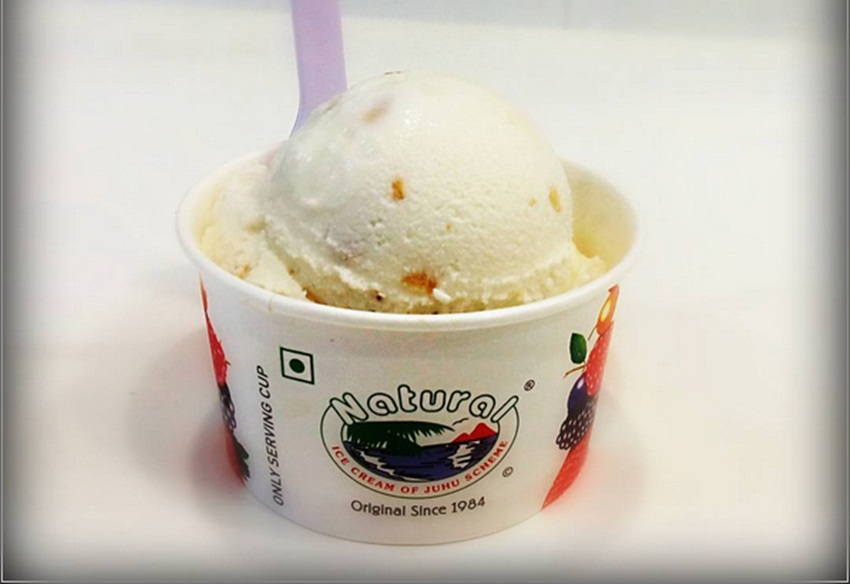 Naturals Ice Cream's recently launched chikki flavour
Just when you think that there's possibly nothing else that could surprise us at Naturals Ice Cream – we've tried all their flavours from jamun to jackfruit – they come up with a chikki-flavoured ice cream (Rs 50 per scoop). The recently launched flavour is not big on crunch despite being a take on peanut candy or chikki, a staple in Maharashtra. It's a tad sweeter than regular flavours such as Tender Coconut, but is almost on par with fresh fruit flavours such as Sitaphal (custard apple). We're hoping that unlike their special flavours launched for festivals (they served a Malai Khorma flavour for Ramzan earlier this year), this one will become a permanent one on their menu.