Monkey Bar has a new limited edition menu, as part of its ongoing Coastal Adventures festival, which brings signature dishes from Karnataka and Kerala. Presented in classic Monkey Bar avatar, the food and drinks inspired by flavours from the southern coast of India mostly don't disappoint.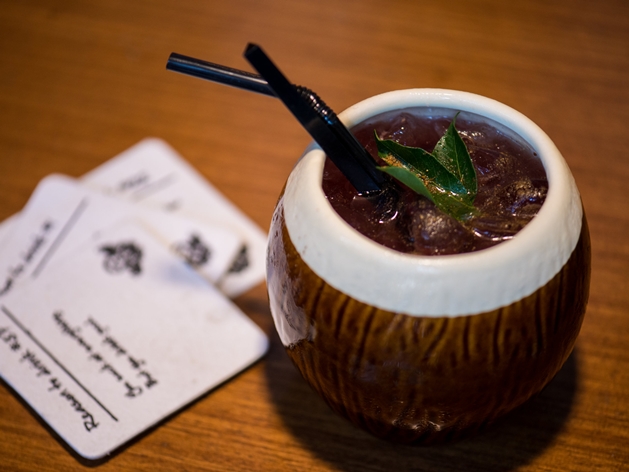 Tangy Soulful Kadhee with kokum syrup, tender coconut and lime is a sprightly cocktail
Start off with a round of drinks – the gin-based Soulful Kadhee made vibrant with the tangy kokum syrup, tender coconut and lime cordial or the Vanakam Panakam, a mix of whiskey and lemon juice with Andhra-style panakam (a refreshing summer beverage made using jaggery, cardamom and pepper). The Kapi Macha with dark rum, espresso, pineapple juice and cinnamon sounded like a dodgy combination, but was executed with great flair, delivering robust, slightly sweet boozy sips. Pair these with the Kundapur Wings tossed in Kundapur ghee roast masala – tender chicken wings ripe with the taste of black pepper, coriander seeds and just the right amount of heat. Seafood lovers will enjoy the prawn ghee roast. The comforting aroma of hot desi ghee and tempered curry leaves in these two dishes was the highlight of our meal.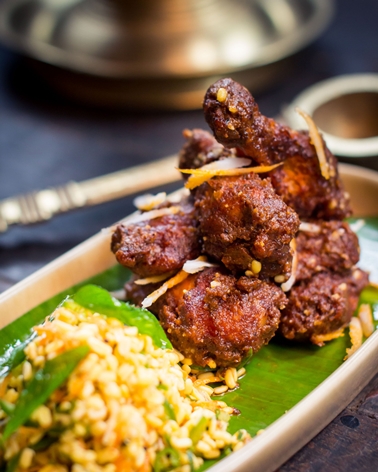 Tender Kundapur Wings are the star of the menu. Photo Courtesy: Supratim Ghosh
Chettinad-style pulled chicken in the KP tacos (mini Kerala parathas fashioned as tacos) was succulent, but failed to deliver in the bold, spicy flavours we are accustomed to with Tamil Nadu's classic. Kuttari salad (baby spinach, red rice, raw mango, coconut, peanut) with the curd-chilli upmensinkai (dried buttermilk-soaked chillies) was too greasy on the palate. Thankfully, there was the Kerala bao uthappam to salvage it all. Juicy, soft chunks of beef fry and fluffy bao uthappam served with coconut chutney are highly recommended.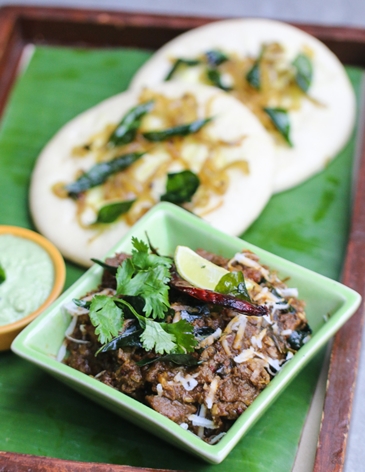 Kerala Bao Uthappam with soft beef chunks is highly recommended. Photo courtesy: Kunal Chandra
For mains, call for the signature Coast to Coast thali served with aromatic ghee rice. We liked the delicate Mangalore-style gassi that mixed raw mango with potato and tomato as well as the gongura chutney and sol kadhi, but were on the fence about the rather bland avial-ish side. The thali also includes jaggery custard as dessert which is served with a delicious fruit compote and caramel. Also available à la carte, the custard had a distinct chenna-like flavour sweetened with jaggery and went down splendidly, without either being too dry or extremely sweet.
Where: Summerville, Junction of 14th & 33rd, Linking Road, Bandra West
When: Ongoing, till November 30 (Mon to Fri 6 pm to 1 am, Sat & Sun 12:00 noon to 1:00 am)
Cost: Rs 1800 for two, with alcohol (approx)