You can go back to your Old Fashioned after you've given these zingers a chance. Here is a list of some of the most original cocktails available in Mumbai.
Dilli Banta Fizz, The Bombay Canteen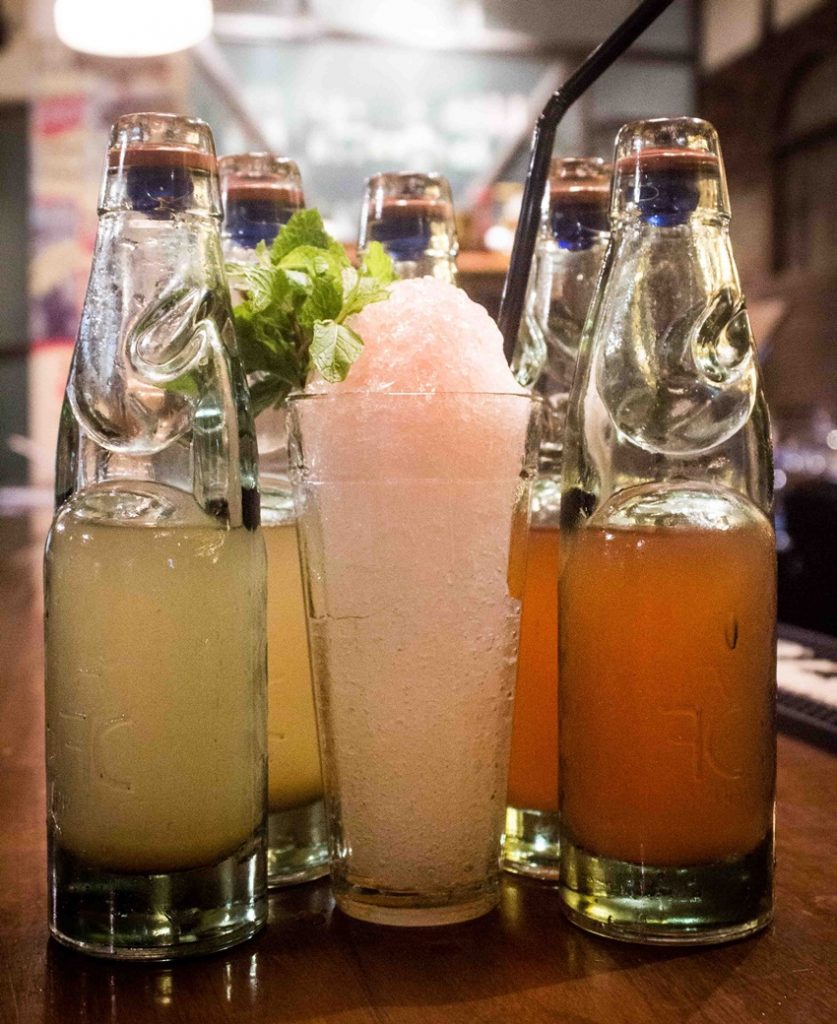 Photograph by Arnav Thadani
"The way we look at wacky is to connect it with nostalgia and to bring that feeling into our cocktails as well," says Yash Bhanage, co-founder at The Bombay Canteen. "The Dilli Banta Fizz is served in the old-style banta bottles. We also use the traditional machine in the bar, and people sitting the restaurant can see how the gas is filled in the bottle, the marble popping up, bringing back memories of people drinking fresh lime sodas," explains Bhanage. Featuring Smirnoff vodka, lime, kala namak and cumin, this one will surely have you rewinding to the good 'ol days as you get tipsy.
Address: Ground Floor, Process House, Kamala Mills, Near Radio Mirchi Office, S.B. Marg, Lower Parel, Mumbai
Phone: 022 49666666
Cost: Rs 420
Tadi Colada, SOCIAL

Keeping old traditions alive is the Tadi Colada at SOCIAL. "It's the first outlet in Mumbai to use palm wine or tadi. I twisted Tadi with the classic Pina Colada recipe for this drink," says Nilesh Patel, Senior Beverage Operations Manager, SOCIAL. The drink is served with murukku and garlic chutney. Available currently at the recently launched Goregaon Social, Patel informs it will hit other SOCIAL outlets in the city soon.
Address: Third Floor, The Oberoi Mall, Goregaon East, Mumbai
Phone: 8976041112
Cost: Rs. 295
Bongtails at Raasta Bombay, Khar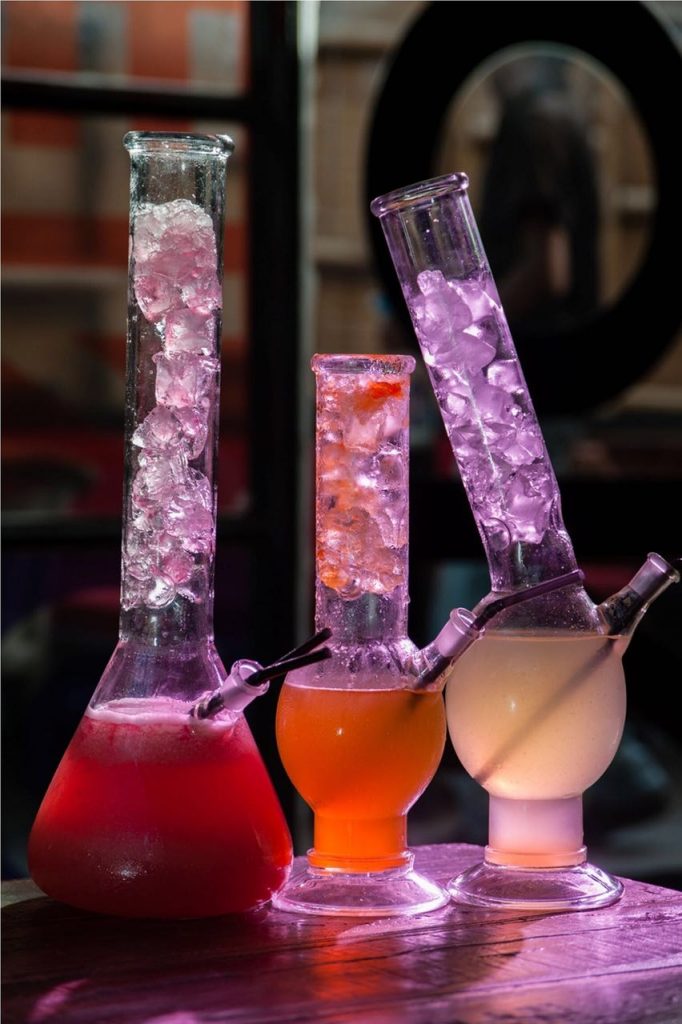 If you're a Bob Marley fan, chances are you've already heard about, or visited Raasta Bombay, the Rastafarian themed import from Delhi. The biggest attraction on the bar menu is, undoubtedly, the Bongtail – a cocktail served in specially created bongs. Available in five variants, each cocktail features a concoction of five spirits in the base. "The White Rhino is my favourite Bongtail, and it is the wackiest of the lot. Made with vodka, white rum, gin, tequila, whiskey and peach syrup; it's topped up with beer," says Joy Singh, partner, Raasta Bombay.
Address: 4/5 Floor, Rohan plaza, Ram Krishan Nagar, Road no. 5, Khar, Mumbai
Phone: 022 33126123
Cost: Rs. 450+tax (330ml), Rs. 650+tax (500ml), Rs. 1099+tax (1000ml)
Gold Rush at The Boston Butt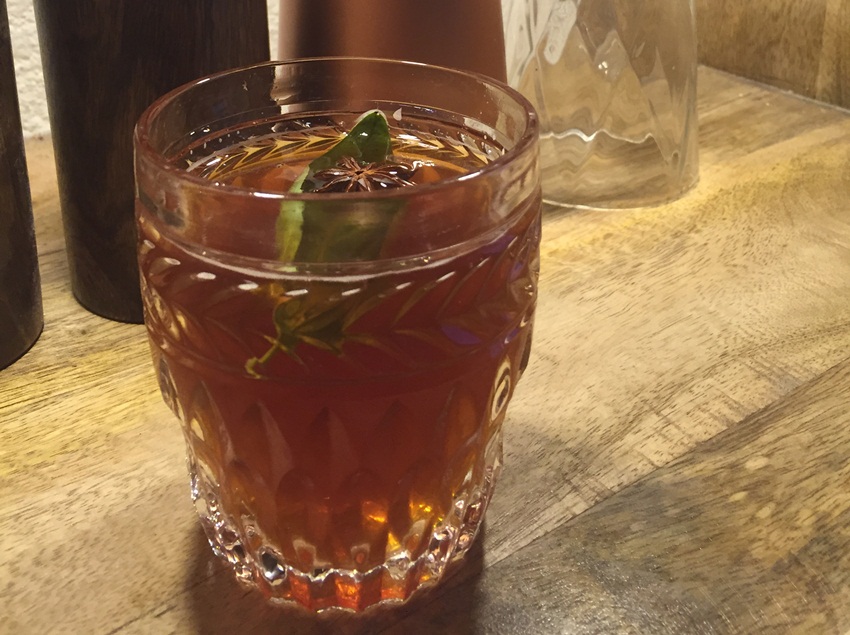 This newly launched smokery, charcuterie and bar featuring traditional cooking techniques from USA's southern states has many a delight. Their most prominent cocktail – the Gold Rush – is inspired by all things vintage, and makes use of a traditional ingredient called lactart or milk acid. "This ingredient was famous for its use in the soda-fountain as a mild souring agent instead of lime juice. It's perfect because I didn't want the fruitiness from the lime, but wanted that acidity in the cocktail," says Siddharth Kashyap, chef and partner at The Boston Butt, who also feels that Gold Rush is evocative of old school America, which is in line with The Boston Butt's theme. Served in a traditional rock glass, the Gold Rush has dark rum, Southern Comfort, star anise, apple juice and in-house cinnamon syrup, besides the lactart.
Address: 1st floor, Rampart Row, Near Rhythm House, Kalaghoda, Fort, Mumbai
Phone: 9821868868
Cost:  Rs. 432+tax (with Captain Morgan Rum), Rs. 492+tax (with Angostura)
Pic Kel Backs at One Street Over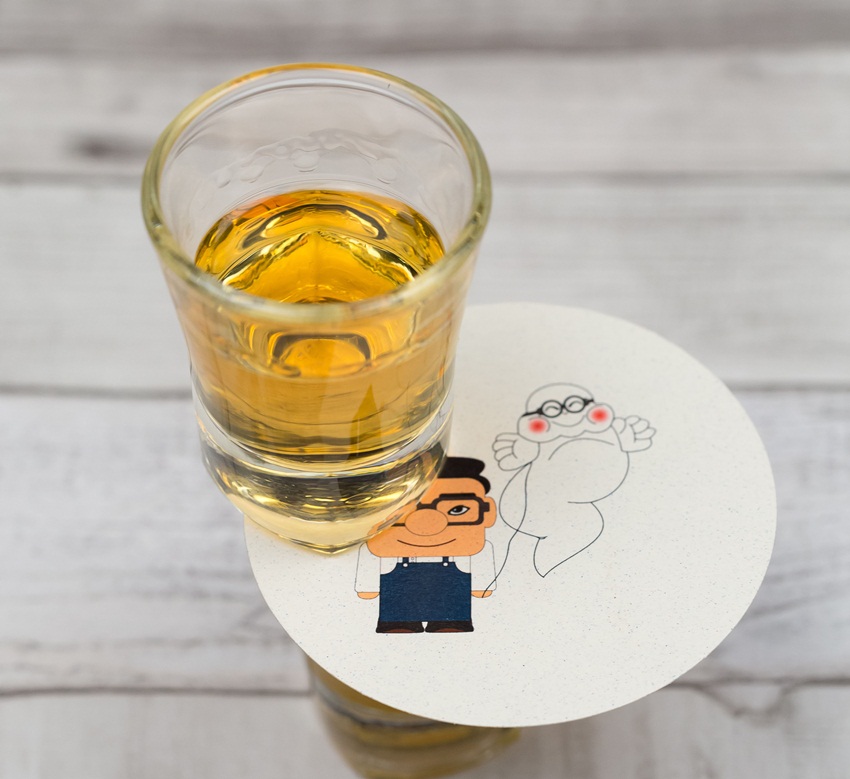 "Chef Kelvin (Cheung) drinks a lot of Jameson, it's his favourite," informs Ashitosh Narayanan, bar manager at Bandra's One Street Over. It then makes sense that one of their signature dishes is named after the man (Chef Kel) who loves it the most, and who helms OSO. The Pic Kel Back is "a pretty classic, simple drink with a shot of Jameson with house-made pickle juice. We use vinegar, lots of spices for a tangy, spicy flavour," says Narayanan. Served with customised Chef Kelvin coasters, the drink comes with two shot glasses, you first take the 30ml of Jameson from the bottom and back it up with the shot of pickle juice for that tangy, boozy kick.
Address: Ground Floor, 35th Street, Off of Linking Road, Khar West, Linking Road, Bandra West
Phone: 022 26002224
Cost: Rs. 350+tax
Bird Cage, Hoppipola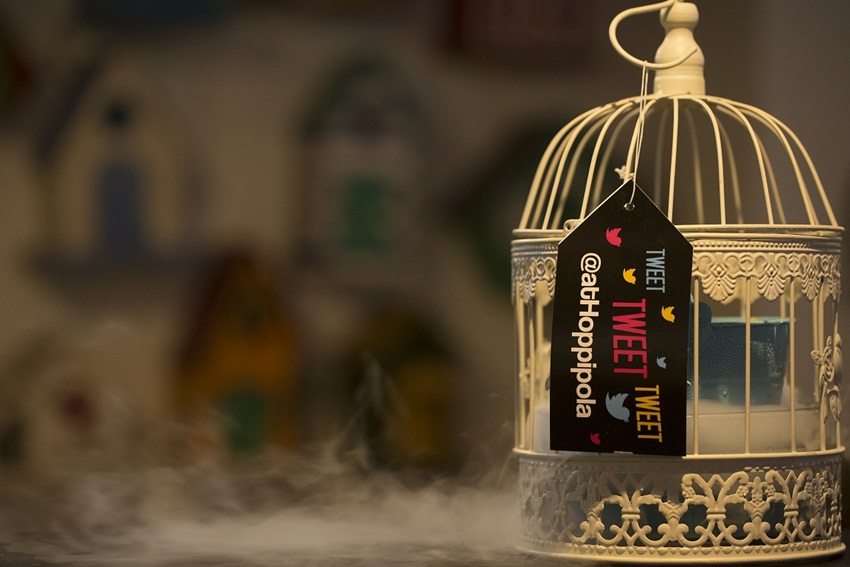 One of the signature cocktails from Hoppipola's extensive menu, the Bird Cage draws inspiration from the bird-themed décor at the bar. Sandeep Sharma, beverage manager, Hoppipola says, "Served inside an actual bird cage, the idea behind this cocktail was to bring décor elements to a fresh, fruity drink." This fairly large white-rum based cocktail makes for three drinks and is served in a bucket on a bed of dry ice. Orange liquer, hazelnut, fresh pineapple chunks, kiwi and pomegranate are added to the mix for that fruity finish.
Address: 757, Ramee Guestline Hotel, MD Ali Quereshi Chowk, S.V. Road, Khar, Mumbai
Phone: 022 30151106
Cost: Rs. 895
Pure Reflection, The Daily Bar & Kitchen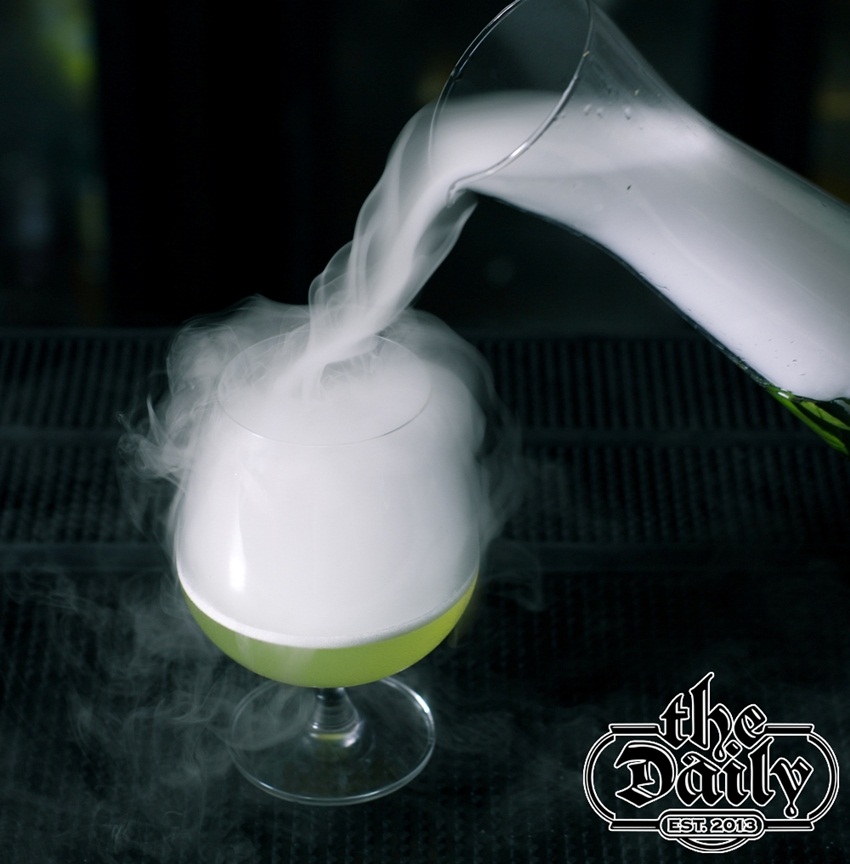 The Pure Reflection, says head bartender Rohit, is a molecular cocktail containing gin, midori (muskmelon liqueur), green tea and lemongrass. Delicately flavoured and aromatic, this cocktail ranks high on theatrics, thanks to the lemongrass dry ice smoke. Snap a picture while the server's pouring your drink and you get that perfect Instagram shot with a gazillion "hearts" on it.
Address: Ground Floor, Behind Shoppers Stop, SV Road, Linking Road, Bandra West
Phone: 022 30150828
Cost: Rs. 450+tax
Tadi, True Tramm Trunk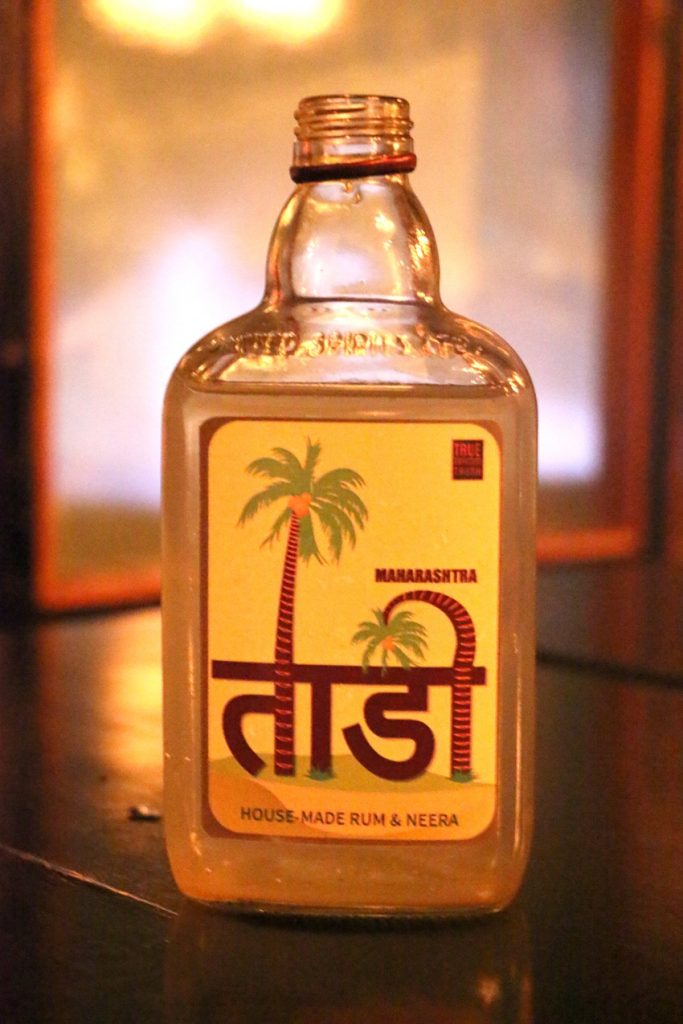 Rum and neera may seem like an odd combination on paper, but the Tadi served at True Tramm Trunk in a classic pauwa bottle ticks all the right boxes.  "We took Neera, a very popular drink with the locals [in coastal Maharashtra], and combined it with a house infused rum. The deep, intense flavour of the rum balances out the sweet and light flavour of neera and makes it an excellent cocktail," says Jack, the bartender at TTT.
Address: Next to Options Showroom, First Floor, V.L. Mehta Road, J.V.P.D. Scheme, Juhu, Mumbai
Phone: 022 33715958
Cost: Rs. 350
Havana Smoke, Myx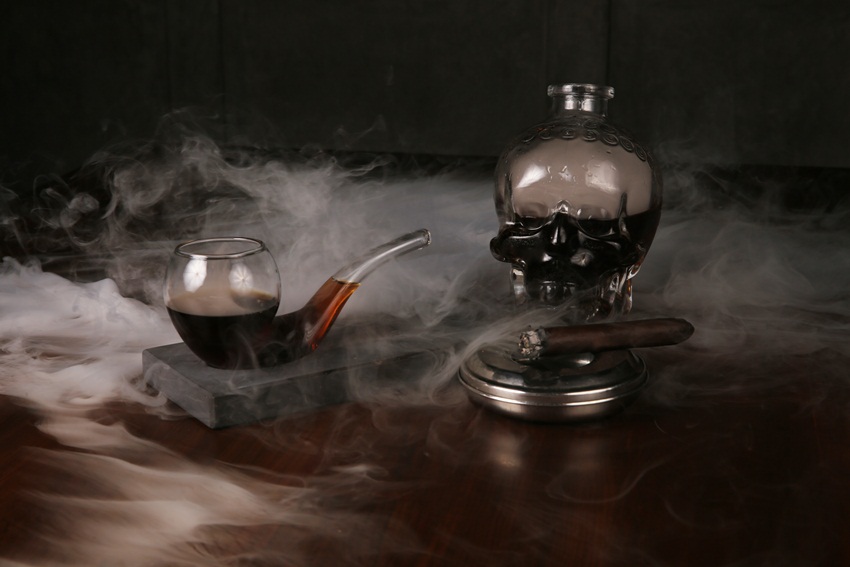 The Havana Smoke with Cuban rum and coffee liqueur is a great combination for those who prefer cocktails that aren't too sweet. "The Havana Smoke is delicately smoked with cigar wood smoke. Smoking the cocktail adds a heady, musky undertone that is very unusual," says Myx's bartender Mervyn Fernandes.
Address: Ground Floor, Navratan Apartment, A.B. Nair Road, Near Juhu Post Office, Juhu, Mumbai
Phone: 022 33126019
Cost: Rs. 450