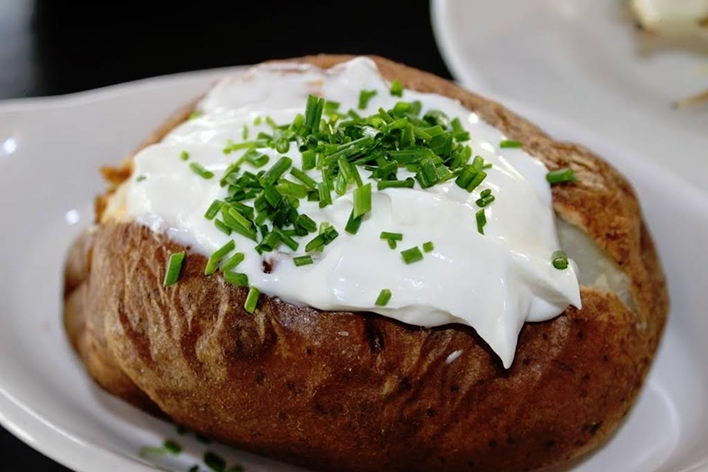 Classic Baked Potato with Butter, Garlic & Sour Cream at Boveda Bistro
If you think potatoes are bae, do not miss the Potatohead at Boveda Bistro. The limited Baked Potato Menu at Boveda Bistro features the classic Jumbo Baked Potatoes done in 6 different ways. With fillings inspired from cuisines the world over, these crispy on the outside and soft inside potatoes promise a treat unlike any other. Expect flavours like garlic, cheddar, Greek-styled feta-spinach combo, Mughlai style Lamb Kheema or the much-loved Chicken Tikka and fried Bacon to make the most of this potato extravaganza. They promise there are enough options for vegetarians. The assortment from this limited-period menu can be teamed with the tap beers served in-house like Bira (White or Blonde), Indian Pale Ale, German Wheat or German Dark. In case you're looking for something extra, take your pick from add-ons like Brown Rice, Grilled Vegetables, Minestrone Soup and Salad, etc. for a hearty, indulgent meal.
Date: Ongoing event, until 18th September
RSVP on insider.in
Address: Boveda Bistro, Morya Landmark 1, New Link Road, Andheri West, Mumbai
Timing: 11am to 1:30am
Call: 67080859 for deliveries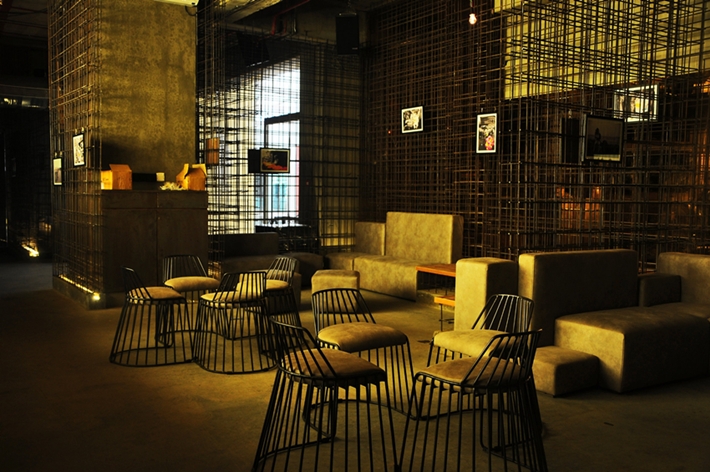 The 70-seater Bar Bar, in Phoenix Market City
Looking for something different to ring in the weekend? Head to Bar Bar in Kurla's Phoenix Marketcity. The industrial chic interiors of Bar Bar will play host to ace percussionist Ishan Jadwani, who has played with bands like Hammersmith (first Asian band featured on MTV), Kontrablue and also collaborated with percussionist Selvaganesh in a kanjira workshop. Jadhwani, who has been playing drums since he was 3 years old, will play some of his most recent beats. To make the most of this night, we suggest you bring along your group. Come Friday, call for several rounds of the wholesale priced liquor, Mumbai street-food inspired grub that Bar Bar is famous for.
Date: 9th September
Address: Bar Bar, F-83,84, Phoenix Marketcity, Lal Bahadur Shastri Marg, Kurla West
Timing: 7pm onward