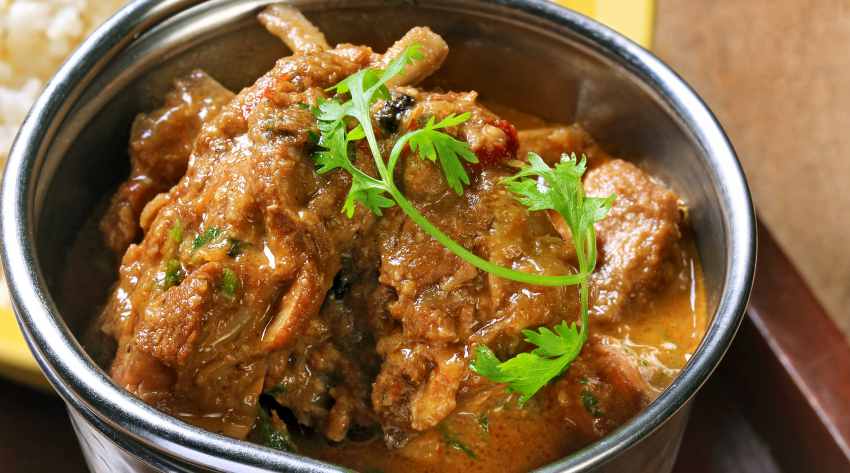 My father is a successful businessman, but he is also a simple, down to earth man. He loves cooking, and experimenting. In fact, sometimes, I think he went too far experimenting in the kitchen, but what he knew he cooked extremely well. The mutton curry here, which my father cooks is, a traditional Kayastha recipe. He learnt it from my grandmother. We were not big meat eaters. Even today, I'm not a big meat person. It was probably cooked once in two weeks, but that meant that the mutton curry was always something to look forward to. It was a treat.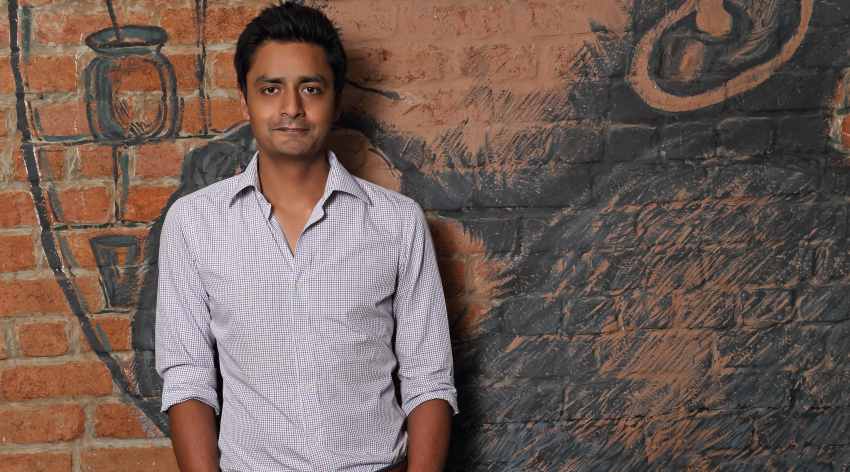 I would go with my granny in the car to buy meat, and she would sit in the car while I would fetch the meat. She knew exactly what cuts to buy. A kilo of mutton would suffice for about eight people. My father would then come back from work and head to the kitchen. It uses onions, khada masala, makhana, a little garam masala, and the meat was nicely 'bhunaoed'. The onion would be caramelised and would be slightly sweet. The curry has a purity of flavour to it; it just sings with flavours. It is slow-cooked, succulent and homely, and for people like me who are more into the flavours of the gravy rather than the meat, it was a revelation.
Manu Chandra is executive chef and partner, Monkey Bar
Chandraji's Mutton Curry
Ingredients
1 kg        Lamb curry cut with bone
2-3 nos  Star anise
3 nos      Bay leaf
3g           Cumin
6 to 7     Cloves
10g         Coriander seeds
2 tbsp    Ginger garlic paste
4 now    Dry red chilli whole
3 nos     Cinnamon (1/2 inch sticks)
500g      Onion julienne
20g        Makhana
2 nos    Black cardamom
Pinch of Mace
1 tbsp    Ghee
1 tbsp    Black peppercorn
1 tsp      Degi mirch or Kashmiri mirch powder
250g     Curd
30 ml    Mustard oil
Method
In a heavy bottom pan smoke the mustard oil, add the mutton pieces and sear till golden brown on all sides. Remove and keep aside.
Add the ghee and onions and sauté on low heat. Once the onions have reached a golden brown colour, add whole spices and continue to sauté till the onions are dark brown in colour. Stir continuously to ensure onions or whole spices don't burn.
Add the sautéed mutton back to the pan and continue to cook.
In a bowl add the curd and about 200ml of water making a loose slurry. Gradually add this liquid to the pan and simmer, do not add the whole liquid at once.
In an oven toast the makhana until dry and powder in a spice blender. Add the powder gradually to the mixture. If the curry is getting dry, add some water or mutton stock. Add the chilli powder and cook on low until mutton is succulent and tender, finish with fresh coriander and serve hot.