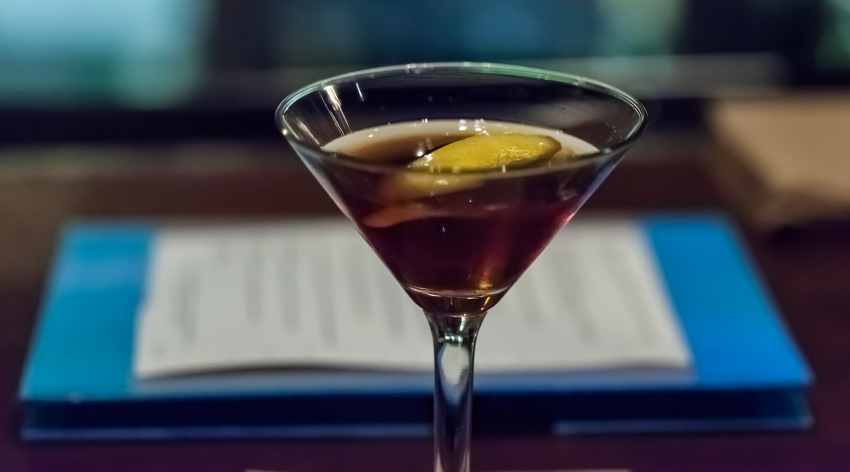 Jeremy Brooks/Flickr
When it comes to cocktails, the Manhattan is an original and as classic a cocktail as they come. Since it was created over a century ago, the Manhattan has evolved a fair bit, but it continues to evoke an image of elegance and refinement like few other cocktails can. Here are some things you should know about the drink.
As with most iconic cocktails, there is a lot of debate over where and who created it. There are some who believe that the drink was created for Winston Churchill's mother, Lady Randolph Churchill around the 1870s. But there are others who says that the first mention of the cocktail popped up in the 1880s, and it referred to a drink of whiskey (most possibly, rye), bitters and vermouth. And, the Manhattan Club in New York claims that the eponymous drink was first made over there.
Today, there exists numerous versions of the Manhattan, but fundamentally, it is made up of whiskey, sweet vermouth and Angostura bitters. Back in the early 1900s, Manhattan's used to be made of rye whisky, but then Prohibition happened, and rye faded into the background.
You'll be familiar with several versions of the Manhattan. There is a Metropolitan, that is made with brandy; the Cuban Manhattan uses dark rum, and the Dry Manhattan replaces sweet vermouth with dry vermouth. Plus, there is Rob Roy, of course, and that is made with Scotch.
The Rob Roy is a version of the Manhattan that is made with scotch. Tim Sackton/Flickr
Quite naturally, the Manhattan has had many fans since it was first created, and one of its admirers — and imbibers — it seems was the Maharaja of Kapurthala. According to newspaper reports of the time, the prince, who first 'met' the Manhattan, during a late-night bar crawl, was so impressed with it that he asked once of his flunkeys to find out how the drink was made.
Over the years, there have been many ways in which the Manhattan has been evocatively described. But we think master mixologist Tony Abou Ganim says it best when he says that "it is like Frank Sinatra in a glass…holding one in your hand gives you an instant status of high class, sophistication and quality".