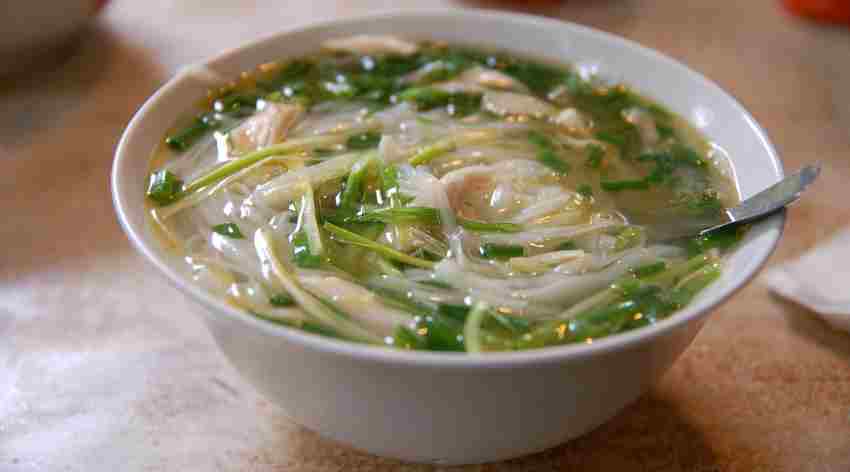 Pho, Hanoi, Vietnam. Dana McMahan/Flickr
This weekend, meet Sam Sherman, a chef who is revitalising native American food culture; find out more about the origins of the pho and gets reccos on Georgian wine.
Over the last decade or so, the Vietnamese Pho has turned many food lovers, especially in the US, into pho-natics. But, how, exactly, was the soup, a comfort food for many, develop? And, what were the factors that led to its creation? Andrea Nguyen's wonderful essay on Lucky Peach has the answers. "…What was the source of the original pho? Some say that long before pho was popularized on the streets of Hanoi, it was being prepared in Nam Dinh, an agricultural province located about fifty-five miles southeast of Hanoi. The village and province produced generations of pho masters, many of whom relocated to the capital to open well-regarded pho shops. Other theories exist, but what is certain is that pho was created from a collision of circumstances," writes Nguyen.
The New York Times profiles Sam Sherman, a 42-year-old chef, who is on a mission to revive Native American cuisine. "His work is part of a slowly gathering movement that he and other cooks are calling "new Native American cuisine," or "indigenous cuisine" — an effort to revitalize native food cultures in contemporary kitchens… Because so many of the native food ways passed down through generations orally, they have been forgotten or obscured, and his quest has required a mix of trial-and-error, scholarly research and painstaking detective work. In some cases, Mr. Sherman has had to rely on his imagination to fill culinary gaps," writes Tejal Rao in the NYT.
OK, this is more like a 'browse' than read, but the 100 Years of Wedding Cakes photo-feature on Delish is pretty interesting all the same.
On liquor.com, a bunch of bartenders direct your attention to classic cocktails you should be ordering more often.
You know where Georgia is, right? Ok, but bet you didn't know that its wines are now the thing to get introduced to. "In a lot of ways, the growing appreciation for Georgian wine is an extension of the continuing demand for so-called natural wines, the catchall term that refers to wines made with minimal processing, resulting in unpredictable, rustic wines where the makers — as opposed to the grape or region — are often the focus," says Chris Crowley on Grub Street.