You're on your way to a birthday blowout and have forgotten to order the cake. To make things worse, you don't know the address well enough to head straight to a cake shop close by to make amends. Google Maps has just the thing for procrastinators and absent-minded folk such as yourself. A new feature on Google Maps allows you to order from restaurants or bakeries or any food stores en route to your destination. This means that you can not only get directions to restaurants on your way but also order from them while you're on the road.
Google Maps has recently introduced a new "Place An Order" feature that allows you to order from restaurants that are listed on any of the food apps that you might have on your phone. For instance, all the restaurants, cafes and patisseries that deliver food via an app such as Scootsy or Zomato will be available on Google Maps' list to place an order.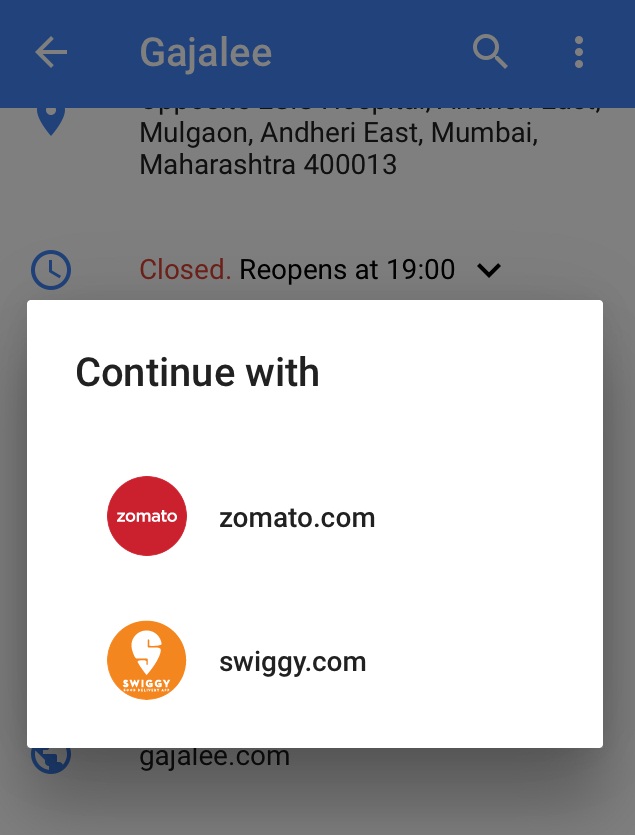 This feature's launch is well timed as Facebook too recently introduced its food app feature, which is already available to its users in the United States. The integrated food delivery app allows users to order directly from Facebook and also provides recommendations from other users. This means that you will no longer need multiple food delivery apps to order food from your favourite restaurants, but reach out to them via their Facebook page to place an order. Alongwith the food delivery app, Facebook has also launched a feature to book tickets to movies and events.
While we're still cautious about the monopoly that the social media giant wants to exercise there's just no escaping it. But Google Maps has won round one for India with its early launch. So the next time you're on the road, lost and hungry, you know what to do.