Ayesha Takia, her husband Farhan Azmi and her son Mikhail at the launch of Basilico in Mumbai.
TV host and celebrated chef Anthony Bourdain describes vegans as "a persistent irritant to any chef worth a damn." While Bourdain and his lot are busy cursing the whole damned lot of vegans, the newly-relaunched Basilico, in Bandra, Mumbai, is getting ready to ride the vegan wave in India.
Actor Ayesha Takia, whose restaurateur husband Farhan Azmi owns Basilico, has been a vegan for a little over six years now, and says that a lot of the dishes on the restaurant menu — the Moroccan vegetable tagine, for instance — have been vegan since the beginning. "It's just that we're spelling out that they're vegan now because more and more people have been asking for vegan food."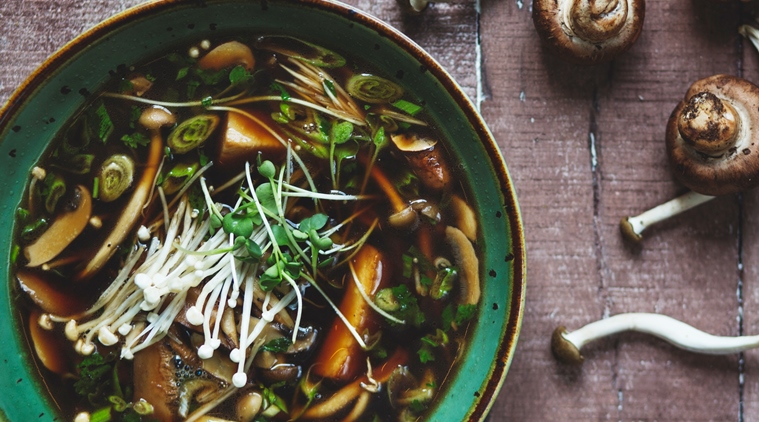 The shitake consomme, which is part of the new menu at Basilico, Mumbai.
A diet devoid of any animal product isn't difficult to sustain, says Takia. "I was a meat eater, I loved my morning chai, but it's not difficult to keep going once you've got the momentum. And, it's works all the better if you are doing it as a family — my mum, sis and I became vegan at the same time." If you are looking to go vegan, the following tips from Takia should stand you in good stead.
* "With veganism too, you have to take baby steps," says the actor, "Maybe try being a vegetarian first and then give up dairy." What Takia missed the most when she gave up dairy was her daily cup of masala chai, but she says that she's now found a great substitute. "I just make chai with cashewnut milk, and it tastes almost as good as masala chai."
Vegan cheese can be made at home using tofu."My mother makes fantastic vegan cheese."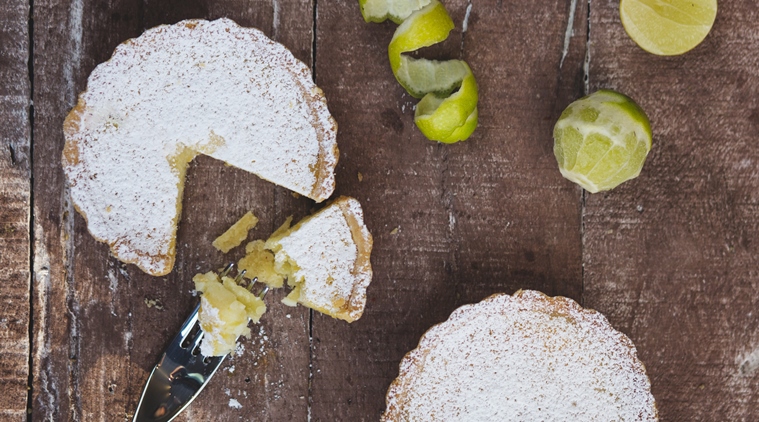 The vegan lemon tart that has just been added to the dessert menu at Basilico, Mumbai.
* You can make a lot of the dishes that use cow or buffalo milk by replacing it with almond and coconut milk. "While soy milk is an acquired taste, I prefer almond, cashew and coconut milk."
* Celebrity TV host Ellen DeGeneres, actor Natalie Portman, Paul McCartney and Coldplay vocalist Chris Martin are all diehard vegans. While none of them has admitted to craving meat, vegans, being a crafty bunch, have come up with one. Takia swears by "seitan," a meat substitute made from wheat gluten and also known as "wheat meat." "There's also jackfruit. My mom makes 'pulled' jackfruit, which tastes just like pork."
* For those who can't do sandwiches without lathering on the mayo, there's a new vegan mayonnaise just out on the shelves in New York known as Fabanaise. Bring on the macarons and meringues!