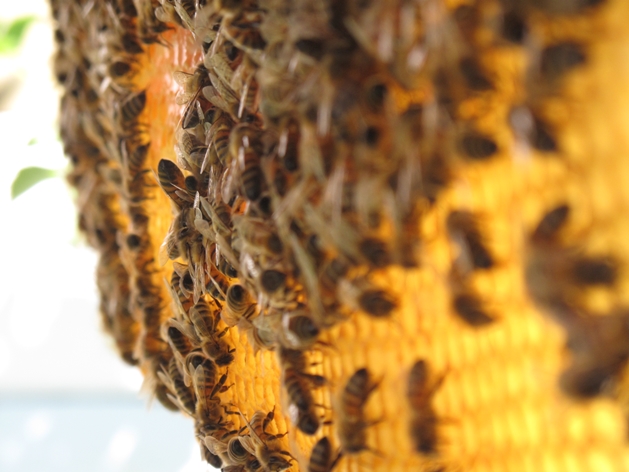 Jacqui Baker, Flickr
Essentially regurgitated flower nectar, honey is one of the oldest natural sweeteners known to mankind. With almost 600 compounds, this viscous, golden coloured liquid offers a tonne of benefits. Let's take a look at some of them.
Honey has antibacterial, antifungal and antioxidant properties which makes it ideal for treating wounds.
It could also soothe an itchy scalp and dandruff. A research revealed remarkable results simply by applying honey diluted with warm water, on alternate days over a period of four weeks.
Want an energy boost post your workout? Honey has proven extremely effective for athletes looking for a "time-released" fuel to get energy over a longer duration.
A natural hair conditioner when mixed with olive oil, honey can be the answer to achieve luscious locks. Simply work the mixture through, till hair is coated, cover with a shower cap for 30 minutes, shampoo as normal and rinse.
Can't sleep well at night? Try a spoonful of honey. Like sugar, honey raises insulin levels which in turn cause serotonin release – a neurotransmitter associated with mood improvement and happiness. The serotonin is then converted to melatonin – a chemical compound that stabilises the length and quality of sleep.