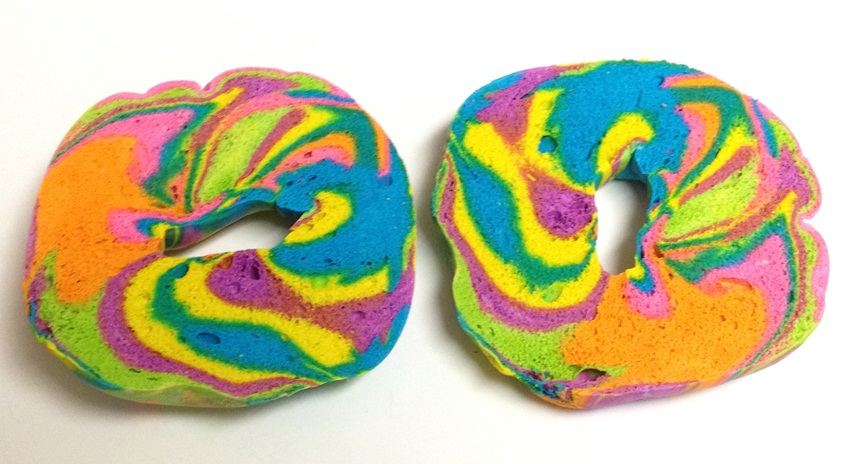 Goth bagels have been created by Scott Rosillo, the man behind the rainbow bagels. Photograph by Heath_Bar/Flickr
Who wants to eat a bagel in the colours that celebrate goth? Black and white swirls on a bagel may seem unappetising but the sound of black sesame seeds, truffle essence and pepper is enough to convince the most conventional burger and bagel fan. Goth bagels and burgers are the latest food trend on our timelines and we owe this dish to the makers of yet another trend that went viral. The Goth bagel comes from the house of the freak shakes: Black Tap in New York City.
SoHo residents and regulars, who go to Black Tap  for its artisanal burgers, shakes, beers and cocktails, are now lining up for the limited edition goth bagels. To make these goth bagels, Black Tap teamed up with Scott Rosillo, dubbed as the world's best bagel artist and the creator of the rainbow bagel, which led to a host of other trends including the rainbow coffee.
If truffle essence wasn't good enough reason to wolf down these goth bagels, Joe Isidori, the chef at Black Tap decided to add bacon into the mix and come up with a goth burger. No one can resist the call of bacon, regardless of the fact the bagels recall a zebra crossing line more than any face paint you've seen on any rock or metal geek.