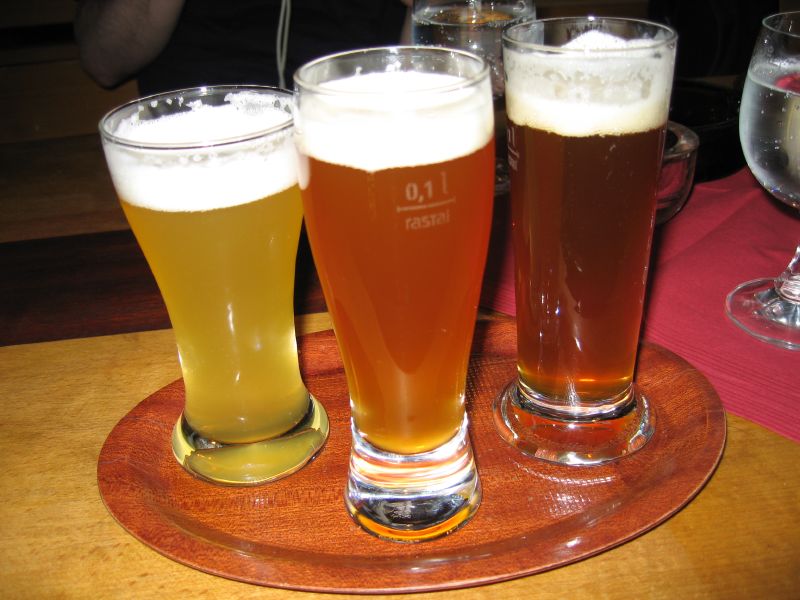 Beer brands have been sponsoring runs since the 1970s. Photograph by clogsilk/Flickr
Run. Drink. Repeat. The Beer Mile is a single mile (1.6 km) race consisting of four 400-metre laps and runners participating in the Beer Mile chug down a 335 ml bottle or can of beer after every lap. If you throw up, you run another lap and drink another beer. So the Beer Mile takes the runner's high a notch higher and since it is one of the top hydrating drinks for runners post run, the first edition of the Beer Mile India festival gives us all reason to cheer. The festival, organised by Bengaluru-based startup Sixmad, launches in Bengaluru this month and travels to five other cities including Mumbai, Delhi, Chennai, Pune and Hyderabad.
The story goes that the first ever Beer Mile run kicked off on college campuses in Florida and New England in the late 1980s and there have been over 7,000 Beer Mile runs recorded until date. While most run the Beer Mile for fun, there are many others who take it as a serious challenge, setting and breaking records to win the title of the Beer Mile World Classic Champion.
But for those of us who are looking for just a spot of entertainment, mark your calendars for Beer Mile India, which will be held on November 20th in Bengaluru, before it travels to other cities. Besides beer, the festival will include a lot of music and food. Says Gaurav Pathak, CEO and founder of Sixmad, "Like many other runners in India, I feel that there is an excess of run-of-the-mill running events and a serious dearth of fun events for runners. Beer and running have a deep bond which needs to be celebrated." There are no rules, except don't show up drunk and carry an ID to prove that you are of legal drinking age.
To register go to beermileindia.com
Here's a quick guide on how to run a Beer Mile