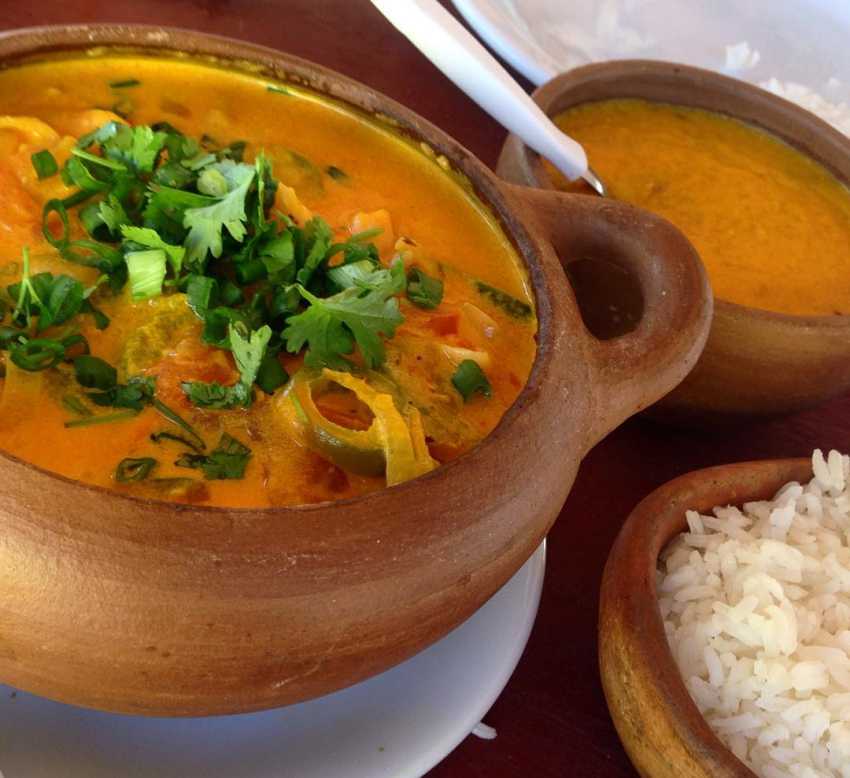 Moqueca is a Brazilian fish stew made with onions, garlic and often coconut milk. Bruno Bucci/Flickr
Speaking to an Indian newspaper in Rio de Janeiro yesterday, Sreejesh, the Indian hockey team captain, seemed pretty happy with the menu. Why? Because, at the Athletes Village in Rio de Janeiro, in Brazil, the venue of the 2016 Olympics, they were serving tapioca and fish curry made with a base of coconut milk. Sreejesh was obviously surprised at encountering echoes of one of Kerala's favourite snacks: kappa (tapioca and fish curry) on the menu, but the Brazilians do eat a lot of tapioca (it is known as manioc (or cassava, or yuca) in most of South America), and the fish curry he was talking about was probably moqueca, a fish stew prepared with lots of onions, garlic, tomatoes and, among other things, coconut milk. That's the moqueca (above). What else can Indian athletes sample if they hit the streets of the lively, gritty Brazilian city? Let's take a look.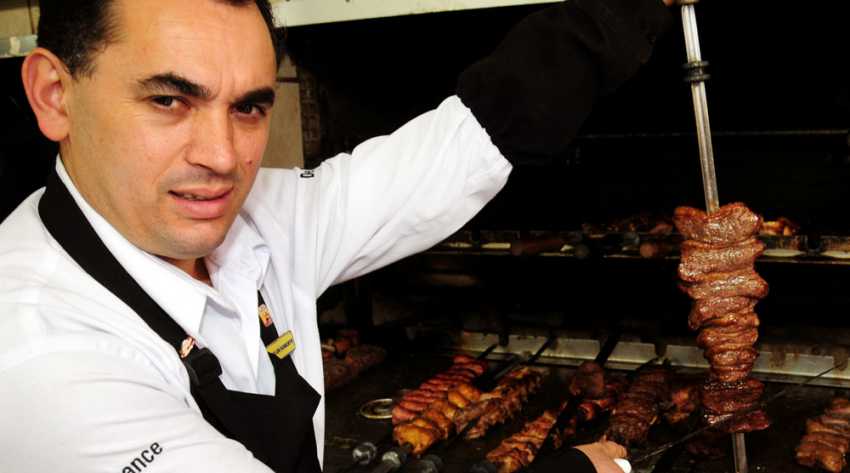 Churrascarias are a common feature in Brazil. The word denotes a place where meat is
barbecued (churrasco is Portuguese for barbecue). Churrascarias are steakhouses and
serve a variety of meat that is only seasoned with salt. Bruno Maestrini/Flickr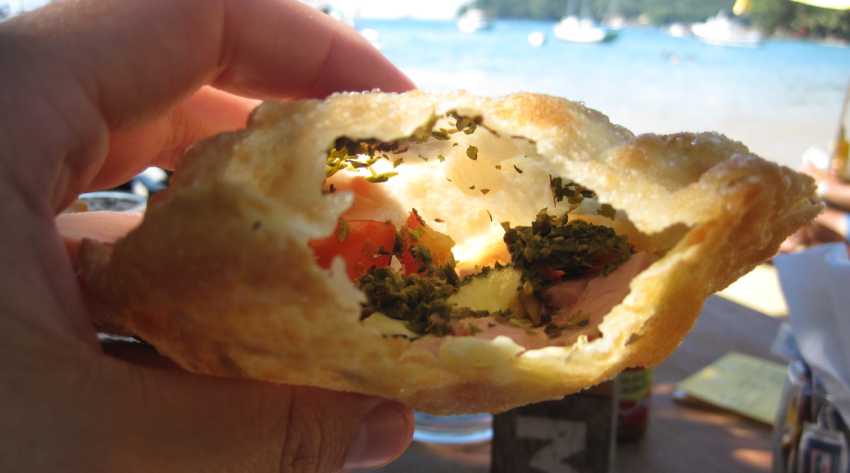 Pasteis are delicious fried pastries with filling such as gorgonzola and tomato, or shrimp and cheese. Nicky/Flickr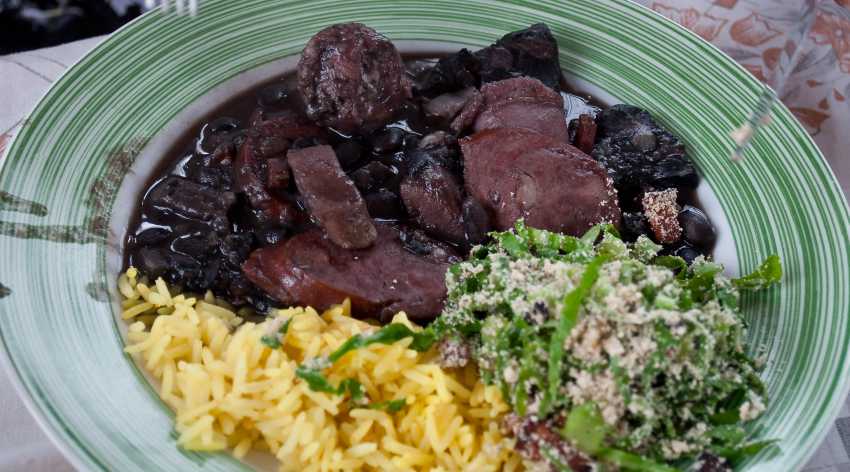 The feijoada (fey-jwah-duh) is Brazil's national dish. It is a sumptuous black bean stew that is prepared with pork and beef. Feijoada is believed to have been created by slaves in Brazil, and their stew was prepared using parts of animals not eaten by their masters. Here, feijoada is  served with side dishes. Andre Rebeiro/Creative Commons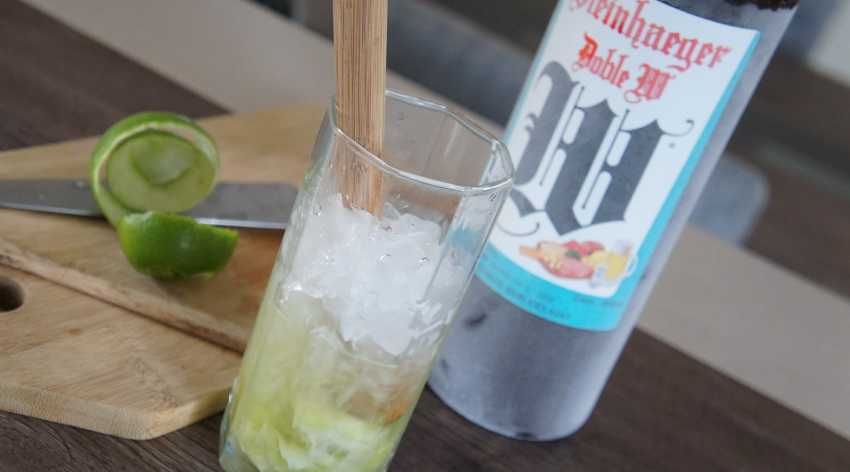 Should they manage to snag a few medals, we recommend India's athletes celebrate with many
caipirinhas. Caipirinha is made from cachaca, muddled lime and a bit of sugar. Cachaca is a
kind of Brazilian rum, made from sugar cane.