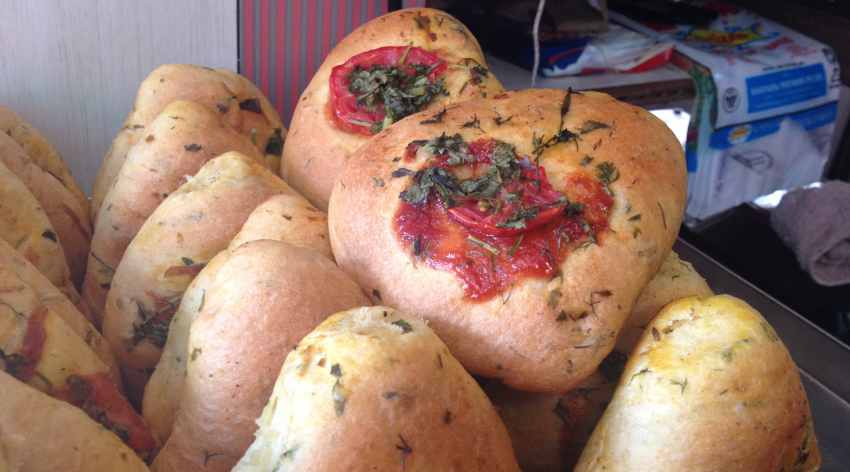 Tomato buns at the B.B. Bakery
For decades, Bangalore has indulged its sweet — and savoury — tooth at Iyengar bakeries. These are not places where fondant, macaroons, and cupcakes reign supreme; rather, these are places where carefully preserved family recipes have been handed down over generations, and the focus is on simple, fulfilling goodness. There are close to 500 such Iyengar bakeries in the city, but only a handful of the owners can trace their origins to the ashtagrama villages, in Hassan, Karnataka, from where the original entrepreneurs came from.
Perhaps the oldest among them and, arguably, the city's first Iyengar bakery is the B.B.Bakery, or the Bangalore Brahmin's Bakery. B.B Bakery was started by H.S Tirumalachar, a Vaishnava Iyengar, in 1898 on Chikpet Main Road, opposite the Mahantara Matha, in what is today the city's bustling and congested wholesale market district. Tirumalachar was taught how to bake bread by an Englishman who would frequent the shop, and that marked the family's foray into baking. The store has moved from the original premises to one of the by-lanes in Chikpet, off the busy BKS Iyengar Road, and is run by Tirumalachar's great grandson H.T. Srinivas. It is also staring today at an uncertain future, thanks to rising raw material costs and a change in the demographics of the area it is situated in.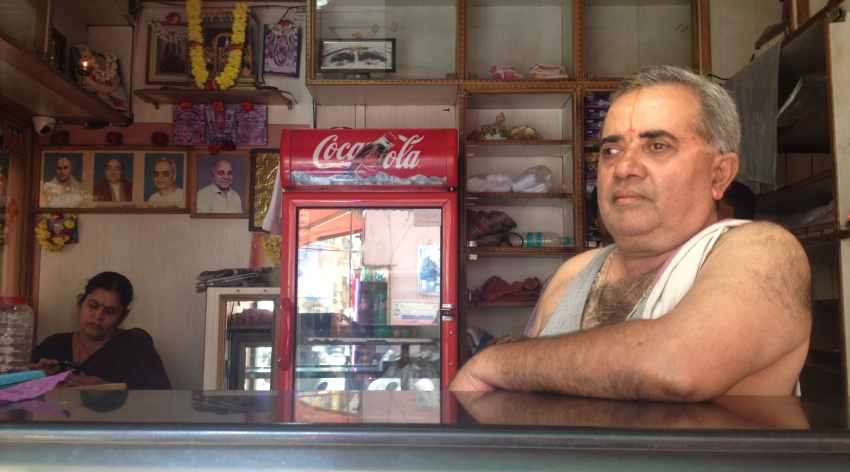 B.B. Bakery, Bangalore's first Iyengar bakery, was started by
H T Srinivas's great grandfather H S Tirumalachar
"People's tastes of people have changed," says Srinivas. "There is a lot of competition from new bakeries and we tried to introduce modern items like pizza to go with the trend, but it didn't work." But what still works are the items B.B Bakery was renowned for in its heyday: soft and buttery buns stuffed with delicious fillings like tomato and onion, palya (vegetable) buns, a staple in all bakeries today, pudina rolls, vegetable rolls,  Khara (masala) buns, and, among others, coconut cookies. "Our bakery used to be frequented by the Khoday family (the Bangalore-based industrialists) and the plum cake was (film star) Rajkumar's favourite," says Srinivas.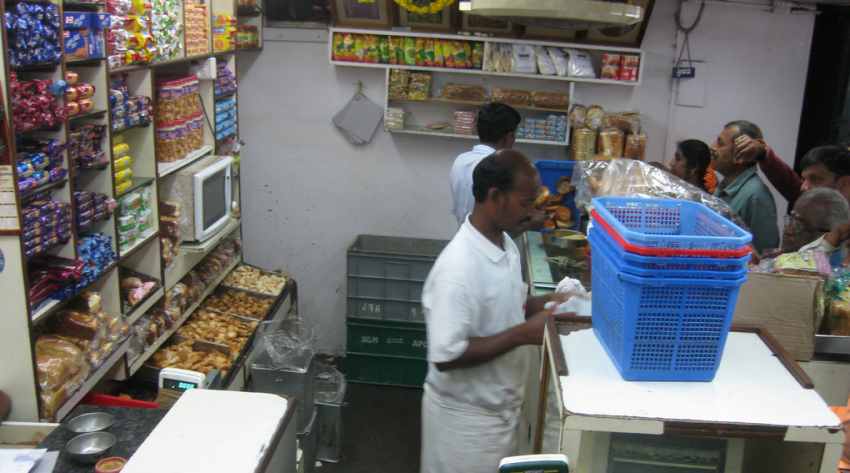 V.B. Bakery is famous for its Khara Bun Congress. Phil Whitehouse/Flickr
Another popular Iyengar bakery is the Srinivasa Brahmin Bakery, in Gandhi Bazar, which is run by its second generation owner HR Ramprasad. Like the B B Bakery, Srinivasa Brahmin Bakery, too, is playing catch-up with the times, but fortunately for Ramprasad, his family, including his wife, son and daughter, is firmly entrenched in the business. They plan to take their business online, via Big Basket, thereby ensuring its longevity. Some of their most popular items include capsicum puffs paneer puffs, oven-baked nippat, kobri mithai (a coconut-based sweet), kodabale, chakkali, masala toast and Congress kadlekai.
Watch this short, engaging video on Bangalore's Iyengar bakeries below
Not too far away from Srinivasa Brahmin Bakery is the Visveshrapuram Brahmin Bakery or VB Bakery, which is famous for its Khara Bun Congress or KBC, a buttery bun with a filling of spicy peanuts, plain cake, stuffed buns and dumroot (a sweet made with khoya and pumpkin). Unlike other Iyengar bakeries, VB Bakery has always attempted to stay in touch with the times. Twenty years ago, it started a sister-concern called Butter Sponge that focused on fresh cream cakes and pastries, and that, says its manager S. Murali, allows the venerable bakery some breathing space in today's frenzied times.