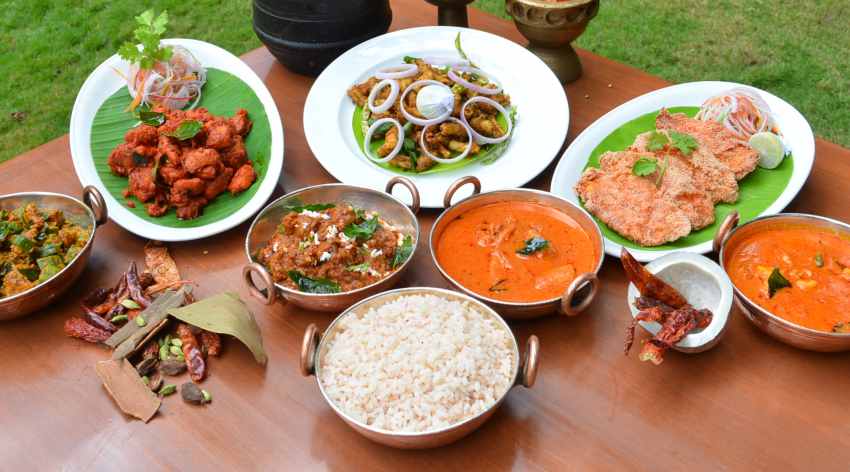 Spicy Mangalorean feast at Jamavar
Indulge in some spicy Mangalorean fare at Jamavar, at the Leela Palace. Start your meal with a spicy Kuduta Saaru (a sour and spicy horse gram broth), or a Kori Saauru (Chicken soup with fennel ). Non-vegetarians shouldn't miss the Yetti Roast (Prawns Roast), Kane (deep-fried Lady fish), Meen Puli Munchi (traditional sour and spicy fish curry), Kori Gassi (Chicken cooked with Byadgi Chillies and coconut) and Kundapura Mamsam (dry roasted lamb). There is enough for the vegetarian plate as well with Goli Baje (flour and curd dumplings served with coconut chutney, Chattambode (Dal and dill spicy vadas) Bendekai Ajadina (okra tossed with coconut, chillies and coriander), Batata Pedangi Gassi (traditional Udipi Potato curry) Touthe Kodel (a spicy Mangalore cucumber curry), Dalithoy (Konkani dal spiced with ginger) and Pineapple Mensekai (Pineapple curry). You can pair these with the Neer Dose, String Hoppers, Parotta, Appams or Ghee rice, Boiled red rice or the Biryanis. Do leave some space for desserts like Kaashi halwa (white pumpkin halwa) and Moong Dal Payasa.
Where: Jamavar, Leela Palace
When: 12th September -21st September, Lunch and Dinner
Cost: Approx Rs. 3000 for 2 (excluding taxes)
Contact: 080-3057 1344 for reservations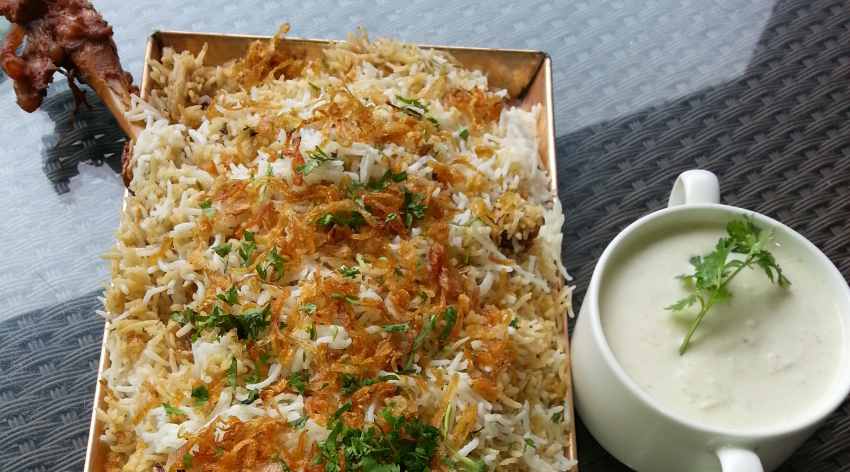 Indian Kitchen is celebrating the festival of Bakr Id with a special menu. Get ready to feast on Barra Adraki, Indian Kitchen Raan Biryani, Badami Semiyan and Rooh Afza Falooda and more.
Where: Indian Kitchen. MG Road
When: 12th-14th September
Cost: Rs. 1200 for two (excluding taxes)
Contact: 080-25598995 for reservations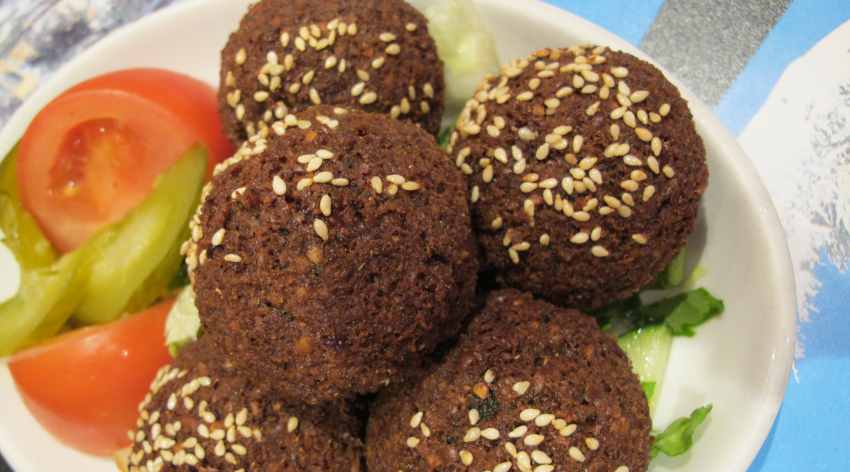 We are expecting some good falafels from Pockets and Bowls. Rain Rabbit/Flickr
Flea market Kitsch Mandi is going to be on this Sunday, and yes, while there will be things to do, food lovers should look for, among others, Big J's Catering and Grill and their crazy good barbecues and chicken wings among others, and also pop into Pockets and Bowls, who, too, will be present with their falafels et al. Head here for more info on the Kitsch Mandi.