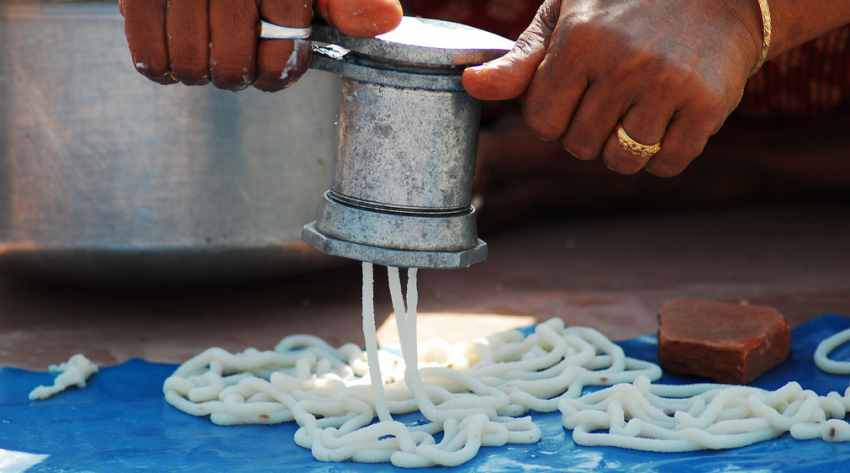 Mr Donb/Flickr
Ask any Chennai-ite about the food that you should eat in his/her city, and chances are that the answers would mostly revolve around Chicken 65 at Buhari's; idlis at Murugan and, among others, a grand meal at one of the military messes. But there are other treasures to be savoured in its many bylanes. We asked Sridhar Venkataraman, an IT consultant, who conducts popular food walks around the city to point us towards eateries that are often overlooked but serve great grub all the same. Here are Venkataraman's reccos.
Sowcarpet
"Sowcarpet has many restaurants that serve creamy badam milk and jalebi. The jalebi is not too unlike a north Indian jalebi, but it is a must-try all the same. Chennai has a fair number of Gujarati and Marwadi merchants, and this area also has eateries that serve chaats and even pathra. If you are in Sowcarpet you should head to Kakada Ramprasad. They have excellent jalebis and badam milk."
Mylapore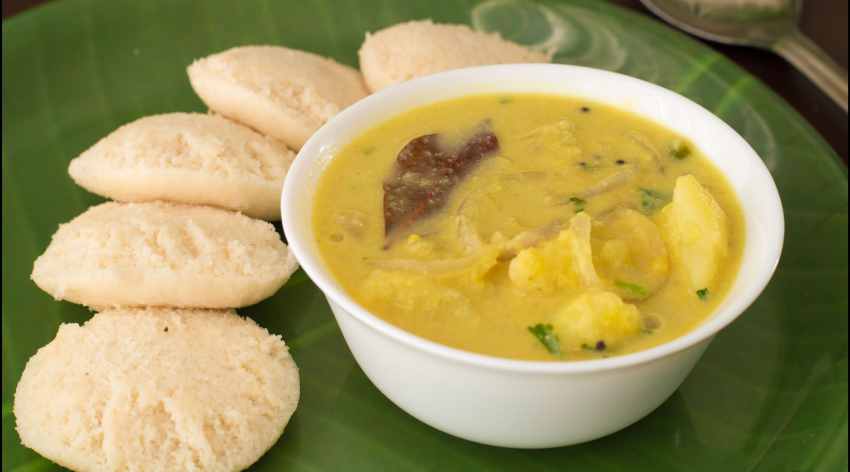 Bet you haven't heard of the Kumbakonam Kadappa? It goes great with idlis. Subbu's Kitchen/YouTube
"A lot of people would point to Mami's Mess as the place to go to in Mylapore, and while they serve a great sundal, my choice for idlis, vadas and pongal would be the Rayar Mess. This over 70-year-old restaurant is run by an eponymous third-generation family, and it has always been a culinary landmark in Mylapore. Its fans include film personalities. Other noteworthy eateries include Kalathi for their rose milk, and Karpagambal Sweets for onion pakodas."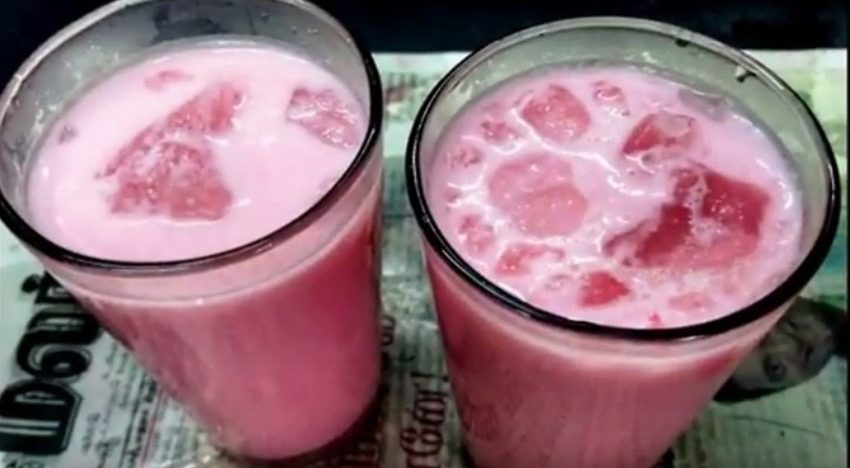 If it's a hot day, you should have some rose milk, preferably at Kalathi, in Mylapore
Triplicane
"The Kasi Vinayaga Mess is a good place to go for south Indian meals, but to me Triplicane is all about Basha Halwawala. Basha Halwawala does gulab jamuns and laddoos and many other sweets, but the one thing you should eat at this around 100-year-old store is the dum ka roat. Dum ka roat is a baked halwa made of almond flour and khoya, among other things, and if you are into sweets that are rich, you should try this one."
West Mambalam
"One usually has idlis with sambar, chutney or podi, but the Kumbakonam Kadappa has its strong points. It is a simple, moong-based gravy that goes well with idlis, and you get some good Kumbakonam Kadappa at the Tanjore Mess. Also look for the boli — the south Indian version of the puran poli — at Venkatramana Boli Stall.
"Some of the other highly recommended stops in Chennai would be the Murukku Sandwich at Links and the Sambar Idli at Welcome Hotel (among the last Udupi restaurants in the city), in Purasawalkam."