The week seemed never-ending, but we've got the dope on the coolest things to do and places to try in your city.
Mumbai
Gymkhana 91, All Day Bar & Kitchen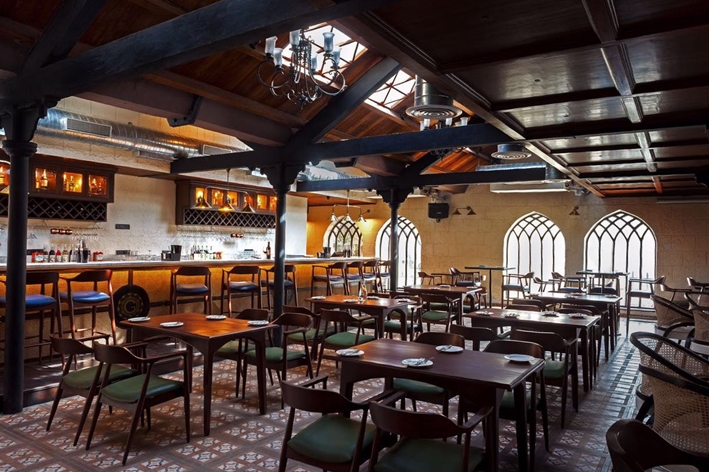 Colonial-style interiors at the newly-launched Gymkhana 91 All Day Bar & Kitchen
Lower Parel is home to a new eatery, Gymkhana 91, All Day Bar & Kitchen, which opened its doors to the public today. Neo-gothic architecture accents mark the walls and windows, while colonial style furniture is reminiscent of the laid-back charm of gymkhanas of yore. The menu features an assortment of gymkhana classics plus contemporary fare like Mangalorean curry, Rati Auntie's Chutney Edu Pattice (Parsi-style coriander chutney and egg cutlets), fiery Naga Chilly Wings, Tibetan Thukpa (mildly spiced noodle soup with veggies or meat), Pork Momos and more. Like all gymkhanas, the bar here is well-stocked with premium liquor, classic cocktails as well as a few fancy tipples like East Indian Gimlet, Rustom Nu Soda, Tsar of Rus and more.
Where: Raghuvanshi Mills, 1st Floor, Senapati Bapat Marg, Lower Parel
When: 11.30am to 1am
Call: 02265333535/ 02265333636
The Fatty Bao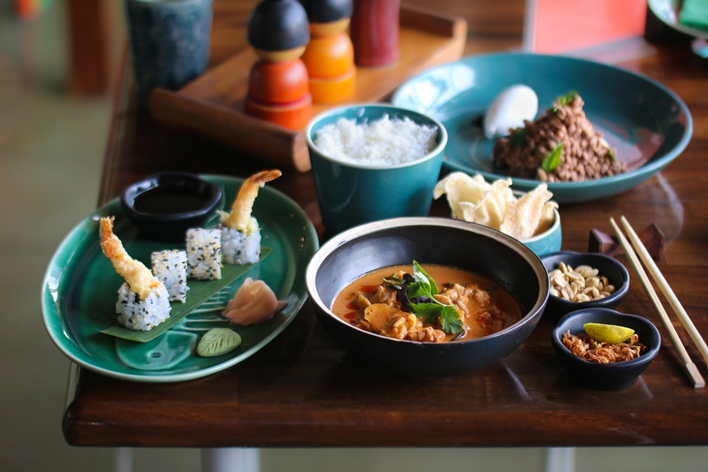 Lunch Box at The Fatty Bao. Photograph courtesy Kunal Chandra
If you're working in and around Bandra and are looking to bring more variety to your office lunch, make a beeline for The Fatty Bao. Available only on weekdays, the aptly titled Lunch Box is a special three course lunch menu for meat lovers and vegetarians alike. Got a soft spot for sushi, dim sum and all the good stuff? There's Prawn tempura sushi, demure-looking Crystal dumplings, Mixed veggie bao, among others. Thai red curry (veg or chicken) with rice, Spicy red chicken ramen, Exotic vegetable ramen are a part of the main course. The set-lunch menu also includes desserts and options such as Lemongrass panna cotta, Fatty Hill (mint crème brulee with chocolate cream, chocolate sorbet and rice crispies) as well as the Warm fig and candied ginger pudding.
Where: Summerville, Junction of 14th & 33rd, Linking Road, Bandra West
When: Monday to Friday, 12 noon to 3.30pm
Call: 022 26005220
Cost: Rs 750 (veg), Rs 850 (non-veg) – taxes extra
Café Haqq Se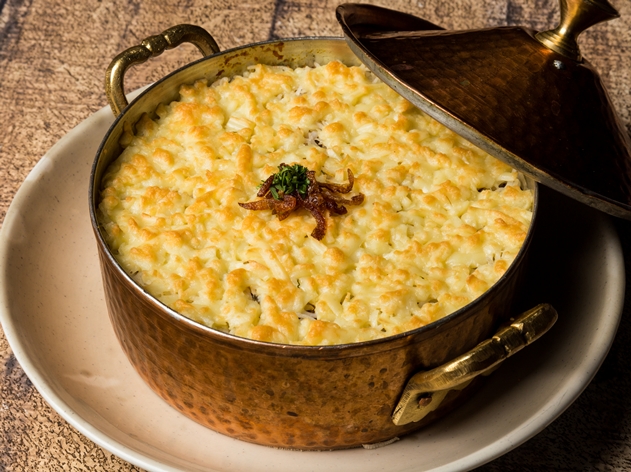 Andhra-style Teh Biryani from the new seasonal menu at Café Haqq Se
 Café Haqq Se in Kamala Mills has a new seasonal menu. The recipes come from North-east, Orissa, Bengal, Andhra Pradesh, Gujarat and the West coast. The Teh biryani from Andhra Pradesh is a 7-layered vegetarian delight, with masoor dal, minced veggies, soy protein, wafer-thin potato slices and cheese between layers of rice. Beer curry also caught our eye – think of a wholesome, homestyle egg curry made unique by finishing it with lager beer for a unique twist. The menu also includes Potato and mince muffins made desi with Indian spices that will find favour with all-day breakfast food lovers, Santra Duck Vindaloo (braised in spicy Goan vinegar, chilli masala, spiced orange toddy sauce) and more.
Where: Ground Floor, Trade View Building Oasis Complex, Gate 4, Kamala Mills Compound, Lower Parel
When: 11am to 4pm, 7pm to 4.30pm
Call: 022 69520000
Delhi
SodaBottleOpenerWala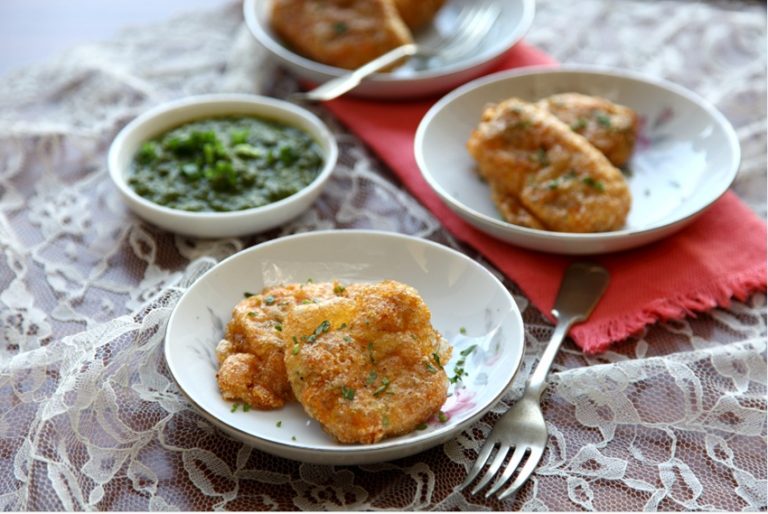 Murgi na Farcha at SodaBottleOpenerWala
This year marks the 3rd anniversary of the SodaBottleOpenerWala franchise in India and they're hosting a complimentary masterclass on Parsi wedding food. Lagan nu patru or a parsi wedding feast (served on a banana leaf) is a celebration of the community's love for food. The demonstration will include four classic recipes that are must-haves at Parsi weddings. Nilufer N. Dhondy and Tisty Cawasjee will be leading the proceedings at the Khan Market outpost and we're hoping to come back with insight on what it is that makes murghi na farcha (Parsi-style fried masala chicken with an egg and semolina casing) so scrumptious.
Where: 138/47, Khan Market, Rabindra Nagar, New Delhi
When: February 3, 5pm onwards
Call: 098108 77701
Note: Chef Danesh Vakshoor will hold a similar Masterclass at the Hyderabad outlet on 4th February, 4.30pm onwards