Earlier this year, Gaggan Anand's Gaggan, in Bangkok, was ranked number one in Asia's 50 Best Restaurant list for the second consecutive time. Anand is, at the moment, the best known Indian chef in the world, and the kind of food you get to eat at his restaurant, which he opened barely six years or so ago, is progressive Indian. Not surprisingly, it's tough to reserve a table at Gaggan, but the chef will be in Mumbai on September 2. Gaggan will host a pop-up at the Taj Lands End, and serve a 15-course dinner paired with wine. While the dinner is an invitation-only affair, here are a few things you should know about the celebrated and outspoken Indian chef and his approach to food.
Gagan Anand says that despite all this talk of Indians travelling a lot more than they used to and being exposed to different kinds of food, their palate is still not as evolved as it should be. "I've opened a restaurant called Meatlicious (in Bangkok) and guess who shows up and asks why I don't have a vegetarian menu? An Indian. Meatlicious stands for meat: what did he expect?"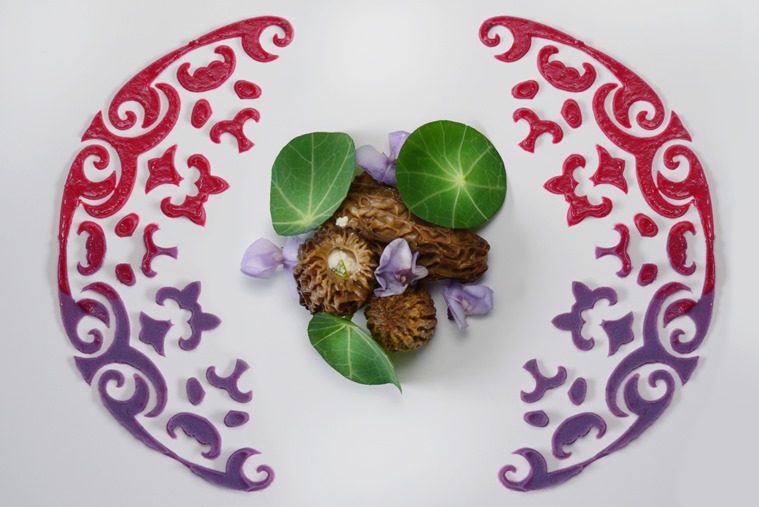 Rangoli: Lamb off the tandoor
You won't find broccoli in the multi-course dinner he will be serving at the Taj Land's end. Anand hates broccoli. "It started because when I had it first in India back in '98-'99, it smelt like fart. It was being grown in a dump yard, and I could actually taste the nitrogen in the soil in the broccoli."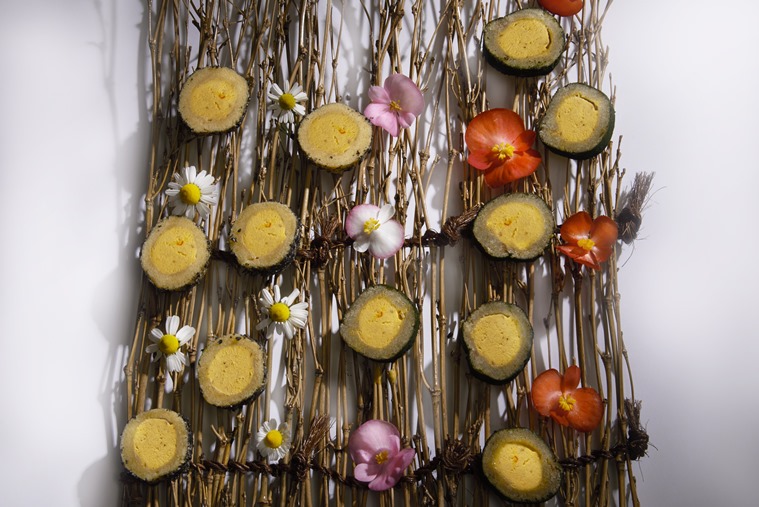 Mithai ki maki stars date palm jaggery ice cream, pistachio cake, sesame and almond crunch
Nothing beats rasgulla with Nolan gur during winters in Kolkata for Anand. "No macaron, nothing beats this," says the chef who was born and brought up in Kolkata.
At his eponymous restaurant in Bangkok, Gaggan encounters all kinds of customers. In a recent interview with Lucky Peach, he talks about one that got his goat. "There was this customer and he was very happy for four, five dishes and then all of sudden he was unhappy because he saw the kitchen staff touching the food with bare hands. I said, "Did you like my bread?" And he said, "Yes, I loved your bread and curry." I said, "It's Indian bread [clapping his hands together] made by hand." I said, "Sir, here is your check, the meal is complimentary from me. Thank you, but please don't come back.""