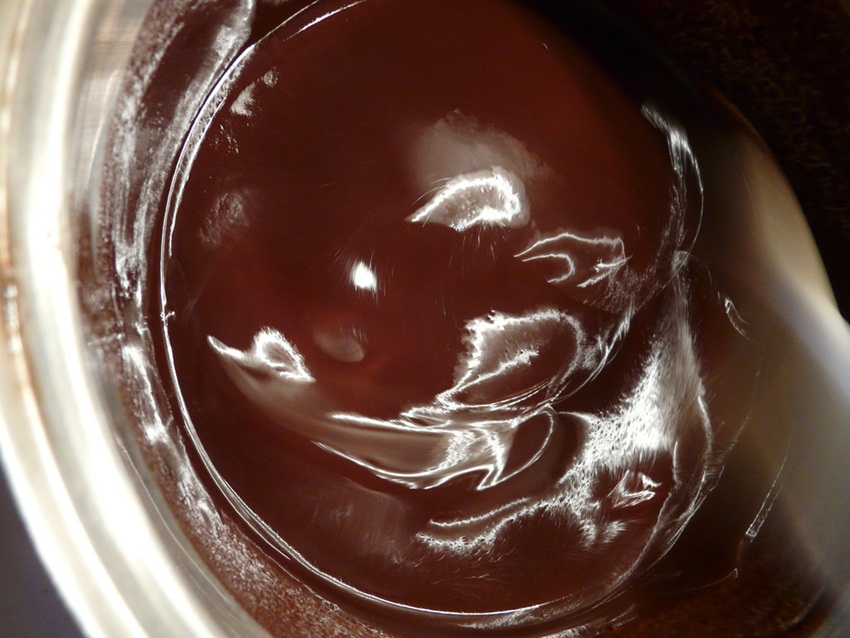 Chocolate butter is great as a spread and is also widely used by bakers. Photograph by Emily/Flickr
Chocolate butter is a genius of an idea and we're happy to report that New Zealand-based dairy company, Lewis Road Creamery has just launched it. Butter from the dairy and 72 per cent Whittaker's dark Ghana chocolate go into making this incredible concoction that can be eaten in so many different ways: in a bowl of muesli for breakfast or on a dessert crepe after lunch or by itself as a midnight snack.
Those who cannot wait for the product to reach India can make their own chocolate butter at home. To make ¾th cup of chocolate butter, you blend ½ cup of butter until it's creamy, add no more than three tablespoons of unsweetened molten dark chocolate, and ¼ cup of sugar and mix well. If you want to add more flavour, you could add ¼ teaspoon of vanilla extract or even pure coconut oil if you're making an Indian dessert. Ensure that you refrigerate the mix if you aren't using it immediately.  For a vegan version, replace regular butter with either almond butter or peanut butter or even coconut butter, depending on what you'd be cooking.
Bakers, who love to experiment, can add chocolate butter to a batch of cookies, cakes and other pastries. We must confess that the thought of a layered brownie with chocolate butter, peanut butter and a dash of salted caramel has taken over our senses. The most popular chocolate butter spread that is available in stores right now is the kind that is a blend of peanut butter and chocolate. But Lewis Road Creamery's chocolate butter, which is only available in New Zealand as of now, is pure butter and chocolate with no added flavours.