Pork Miso ramen at One Street Over, Mumbai
If you want to know about ramen, Japan's signature noodle dish, check out our Ramen Guide here. And, if reading our comprehensive post makes you hungry, head straight to chef Kelvin Cheung's One Street Over. Cheung's just launched a new menu at OSO, and if his burrata and Dan Dan Noodles, which we had about seven months ago, are anything to go by, the latest menu, too, shouldn't disappoint. The menu features, among other things, the by now ubiquitous bao (OSO has crispy chicken, and a tofu bao) and zucchini savoury pancakes (gluten-free), but we are quite keen on trying out the Pork Miso Ramen (whole-wheat ramen noodles with pork belly and soft poached egg). The new menu is available from Tuesday to Sunday.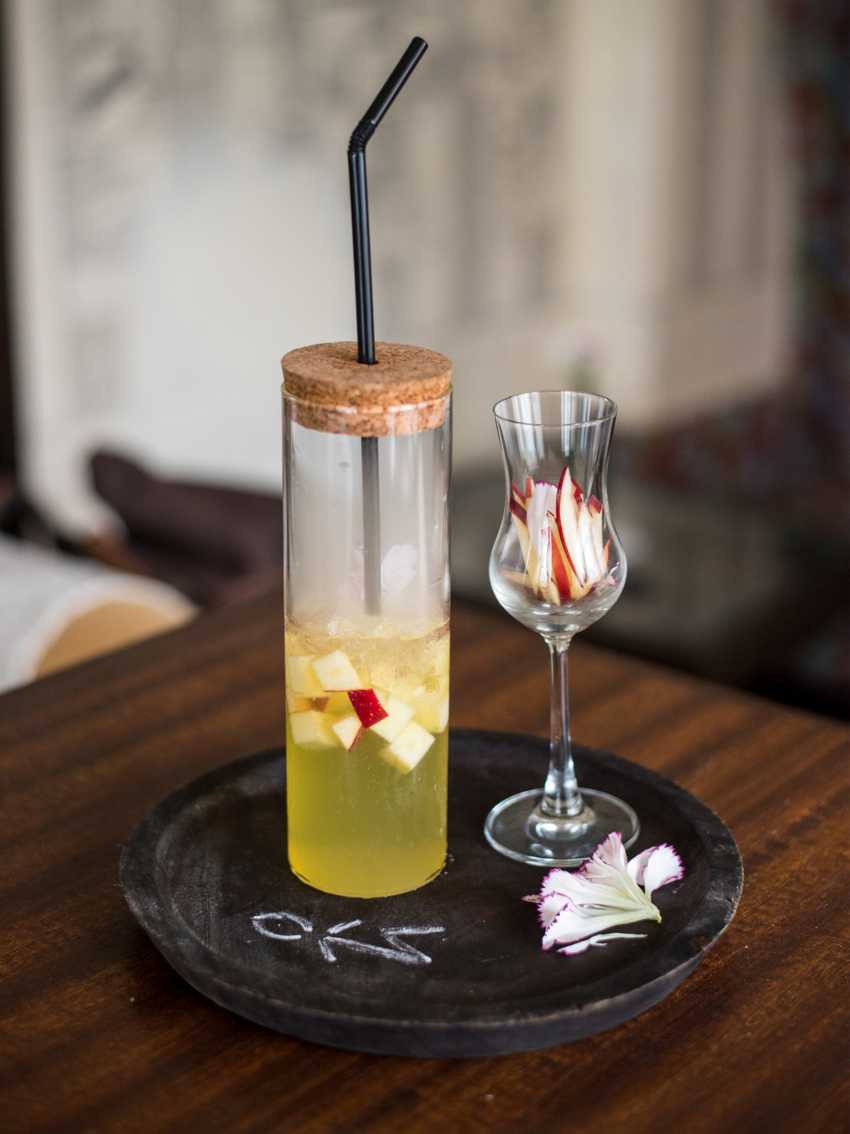 Misty Apple Sour, a smoked cocktail, at Smokehouse Deli, Delhi
If you like your cocktails and are always on the lookout for newer flavours and experiences, hit Smokehouse Deli's outlets in Delhi. Their bar menu now includes a range of special smoked cocktails, and the list includes a Misty Apple Sour (green apple , lime and vodka); Lime Zest Smoked Daiquiri (Bacardi, pineapple and lime juice) and, among others, Cherry Wood Smoked Rob Roy (vermouth,  orange and a dash of Angostura bitters).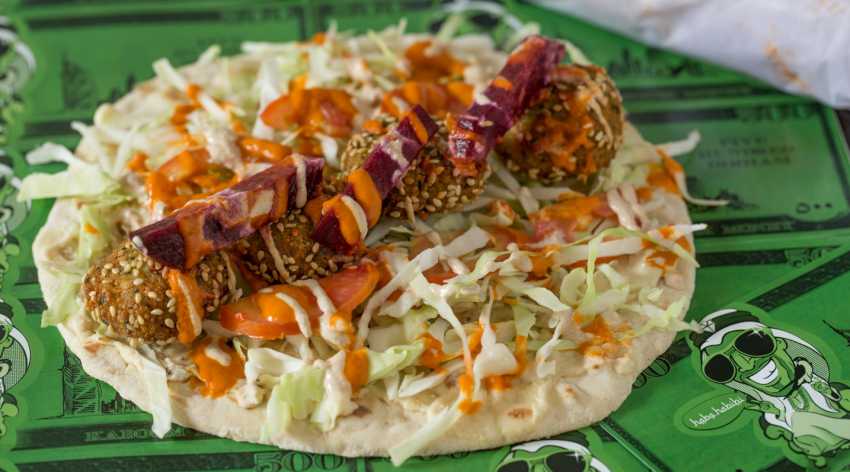 Falafel sandwich at Kaboom's newest outlet, in Kamala Mills, Lower Parel
Those of you who hang around, or work in Ballard Estate would be familiar with Kaboom, the no-fuss, no-frills restaurant that focuses on organic ingredients as much as possible and a menu that changes daily. The little eatery has just opened a new outpost in Kamala Mills, and true to style, Monday is for Rainbow Salads and Spring rolls, Wednesdays for Burrito bowls and the like… you get the drift, right?